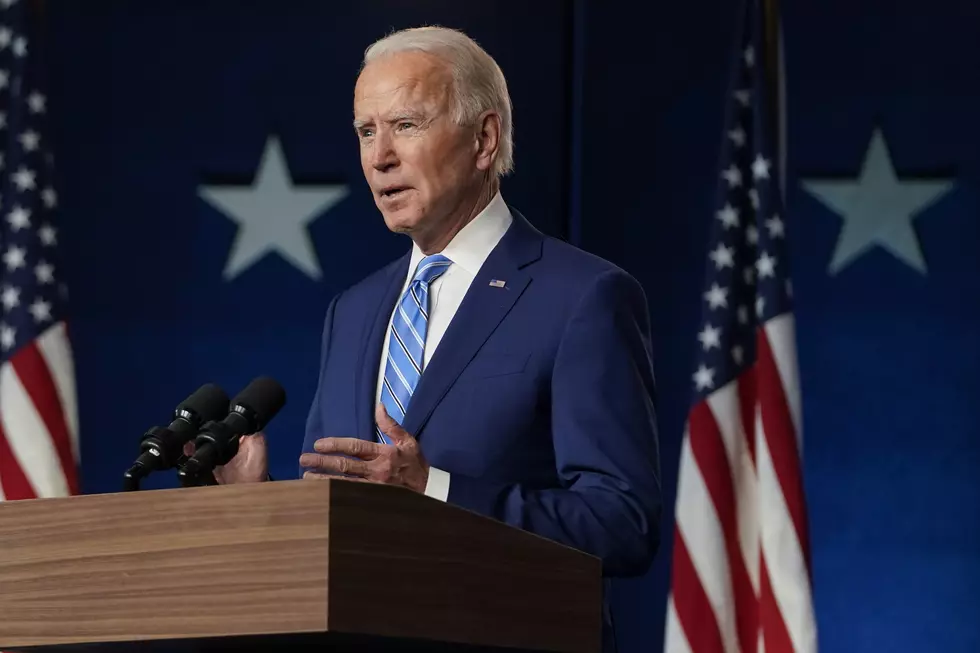 Attorney General Issues Guidance on Biden's Vaccine Mandate Plan
Drew Angerer/Getty Images
With the President of the United States proposing a nationwide COVID vaccination mandate, many were asking after his speech if such a mandate now exists.
Montana Attorney General Austin Knudsen has issued legal guidance on the proposed mandate, as well as on illegal vaccine discrimination.
"The President is proposing a vaccine mandate," said Knudsen. "We are dealing with a flood of phone calls into the Department of Justice with businesses who don't know what the status of the federal law is. To be clear, all that has happened here is that President Biden has given a speech, hard stop. That's it. There is no rule. There is no mandate. It's extremely questionable whether or not the President even has that power constitutionally to issue such a mandate. But let's assume for a moment that he does, well, he hasn't done it yet."
Regarding the issue of vaccine discrimination, Knudsen referred to House Bill 702.
"This last legislative session, we had a piece of legislation passed House Bill 702," he said. "What House Bill 702 did is it said that you cannot be discriminated against based upon your vaccine status. It creates a private cause of action for employees who think they've been discriminated against just like just like they would for any other type of discrimination. You can file a complaint with the Human Rights Bureau through the Department of Labor and Industry, and then depending on your outcome there you can proceed on to a private civil action."
Knudsen said Montanans are an independent people.
"Montanans and Americans in general, but I think specifically Montanans, we don't like being told what to do by Big Brother," he said. "We're a state of individuals, and I think the legislature recognized that when it overwhelmingly passed House Bill 702. I think the governor recognized that when he signed it into law, and I'm charged with enforcing that law."
Knudsen did reference two lawsuits that have been filed to nullify House Bill 702.
"There are two pending lawsuits filed against the state seeking to block the implementation of House Bill 702," he said. "Those lawsuits are in the early stages. They're pending. But there's been no injunction and there's been no restraining order. House Bill 702 is still on the books. It's still valid law in Montana."
Knudsen and 23 other state attorneys general warned Biden that this "disastrous and counterproductive" mandate would only drive more Americans from the job market, further burdening the health care system and the economy.
RANKED: Here Are the 63 Smartest Dog Breeds
Does your loyal pup's breed make the list? Read on to see if you'll be bragging to the neighbors about your dog's intellectual prowess the next time you take your fur baby out for a walk. Don't worry: Even if your dog's breed doesn't land on the list, that doesn't mean he's not a good boy--some traits simply can't be measured.