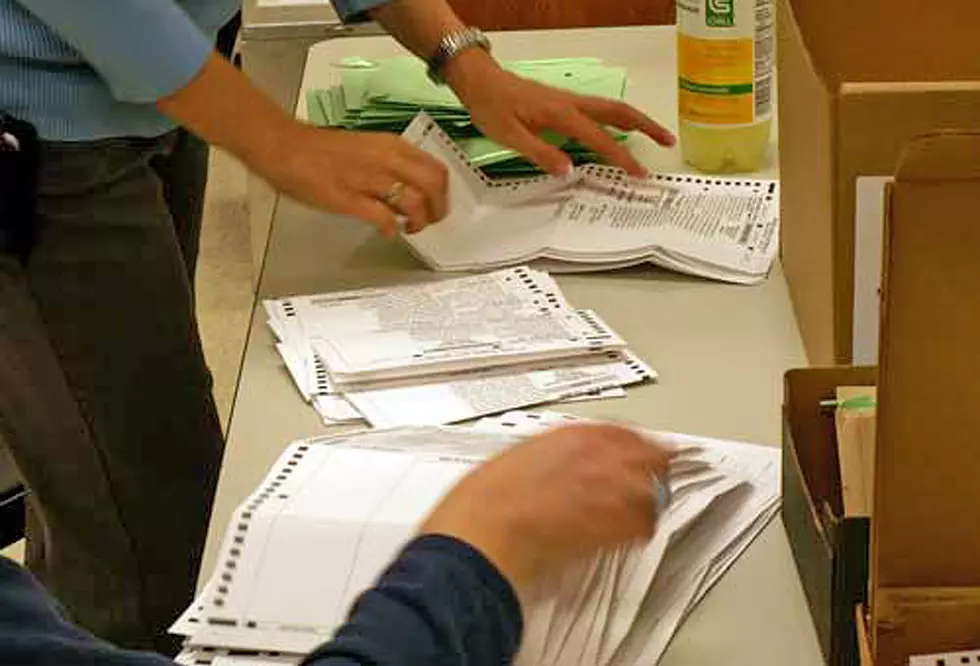 Bitterroot College Levy Fails
Ballots in Ravalli County. (KLYQ File Photo, Townsquare Media)
UPDATED
The unofficial final results of Ravalli County's school elections May 3rd show the 9.75 mill levy for the Bitterroot Community College failing by over 2,000 votes. It is the second time a levy to support an independent community college in the Bitterroot Valley has been denied by the majority of voters. Mail-in ballots were used in the election in Bitterroot Valley school district.
The Unofficial final results
The Bitterroot Community College 9.75 mill Levy:
FOR the levy - 5,237
AGAINST the levy - 7,425
The college trustee elections:
Two 3-year terms (vote for two)-
Carrie Guarino - 4,424, Debbie Pope - 4,324, Marci Smith - 5,451
One unexpired 1-year term (vote for one)-
Paul Ashcraft - 3,766, Bryce L. Bowman - 2,568, Chad DeLong - 2,311
The seven Ravalli County public school district trustee races
Hamilton - two 3-year terms (vote for two):
Heidi Apedaile - 1,728, Cyra Saltzman - 649, Rebekah Stamp - 1,427, Mark W. Yoakam - 1,441
Corvallis - two 3-year terms (vote for two):
Cameron Criddle - 1,235, Chris Hale - 768, Kenneth Lewis - 1,153, Todd Wyche - 1,008
Victor - two 3-year terms (vote for two):
Tommy Dobberstein - 588, Ron Miller - 343, Daniel Nixon - 134, Paul Rosen - 339, Ron Wirth - 297
Stevensville - three 3-year elementary/high school terms (vote for 3:
Billy Donaldson - 1,067, Stephanie Esch - 1,105, Tony L. Hudson - 1,029, Kristopher McKoy - 785, Frances "Frannie" Schmitz - 1,019
Lone Rock - two 3-year terms (vote for two):
Kevin Hammons - 323, Kerry J. Mason - 257, Wayne Stanford - 522, Paula Short 545
Florence-Carlton - two 3-year terms (vote for two):
Kimberly R. Cellan Bauer - 603, Matt Reeves - 1,038, Matthew Roth - 852
Darby - two 3-year terms:
No Ballot Dale Flux and Andrea Wilson were the only two candidates for the two positions, so they were elected by acclamation before the ballots were mailed
Ravalli County Election Administrator Regina Plettenberg said voter turnout was above 40% of the registered voters. The next election is the Primary election in June, with absentee ballots being mailed later this month.
See How School Cafeteria Meals Have Changed Over the Past 100 Years
Using government and news reports,
Stacker
has traced the history of cafeteria meals from their inception to the present day, with data from news and government reports. Read on to see how various legal acts, food trends, and budget cuts have changed what kids are getting on their trays.