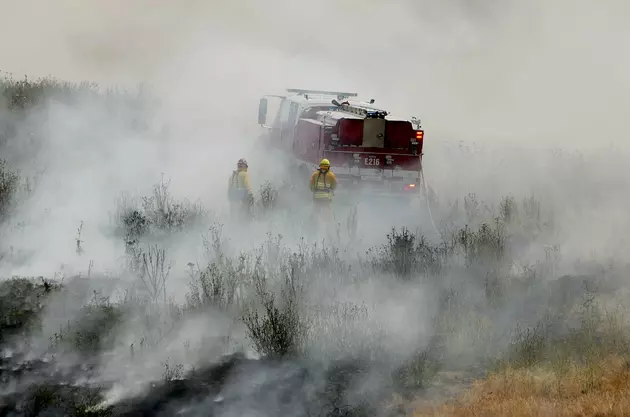 Burst Semi Tire Thought to Have Caused Blaze Near Alberton
Justin Sullivan/Getty Images
On Wednesday, August 1, The Lolo National Forest had its biggest wildfire so far this year. According to Forest Spokesman Boyd Hartwig, it was sparked right off of I-90 about five miles west of Alberton.
"Sounds like a semi blew a tire and ignited the grass where the fire kind-of took off," Hartwig said. "It was north of the river right next to the highway where apparently debris from the tire went off the road and into the grass... that time of day on a hot day it didn't take long for the fire to get moving."
Though the blown tire is thought to be the cause of the blaze Hartwig says it is still under investigation. The fire was quickly snuffed out by a firefighters from a bunch of different agencies.
"The fire got to about five acres. We had units from Nine Mile, Missoula, and Superior Districts and Frenchtown Rural Fire Department all respond with engines and they were able to get to it pretty quickly, "Hartwig said. "Access is obviously pretty good there. They knocked it down and kept it to about five acres."
Of course, five acres is a relatively small fire compared to what Montana has dealt with in the past. According to Hartwig, the biggest fire on the Lolo National Forest up until this one was the Lee Creek Fire which got up to just an acre.