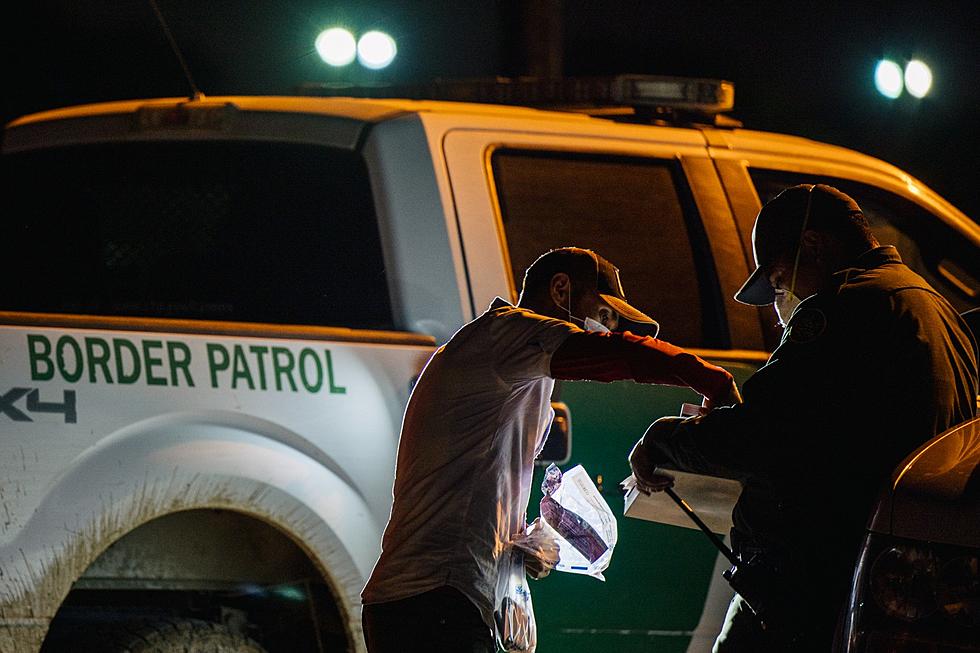 DEA Fact Checks a Montana Caller on Fentanyl & the Border
(Photo by Brandon Bell/Getty Images)
This is classic. Someone tried calling in to our statewide radio talk show claiming that fentanyl isn't coming across our Southern Border, and immediately got fact-checked by the head of the DEA in Montana. (She was nice and diplomatic about it, of course)
Here's what the caller basically said: the fentanyl that is coming into Montana isn't coming across our Southern Border. It's coming through our ports. It's coming in on shipping containers, and on rail cars. You can't blame it on our open border policies.
I responded by saying that's not true. In fact, our own Attorney General here in Montana recently visited the Southern Border. That's where he was told that enough fentanyl has recently been confiscated on our Southern Border to kill every single American.
Since we take phone calls from the audience on our statewide radio show- Montana Talks- we almost immediately got a phone call from Stacy Zinn-Brittain, the regional agent in charge for the Drug Enforcement Administration in Montana. She happened to be listening to the show while travelling to Eastern Montana.
So, is fentanyl flowing across our Southern Border?
Stacy Zinn-Brittain: Fentanyl is definitely coming across the Southwest Border. We actually have intelligence, we've had seizures. Females will body carry these pills across the border. They'll also come through the ports of entry natural voids of cars. They are coming by the 1000s and 1000s and 1000s. It costs four cents to make (fentanyl) across the southwest border. And they are able to transport those pills all the way up to Montana and sell them for as high as $60 or even more on some of the Northern Hi Line areas.
She also made a point about how the easy access to the supply of fentanyl coming across our Southern Border is driving up the demand for fentanyl in America.
Stacy Zinn-Brittain: This pill is very dangerous. And what they're also doing is when individuals go over to Spokane, to get their meth samples, or excuse me- to get their shipment, they are giving free pills and the individual bring them back to Montana to pass them out in order to get new customers to try them. So it's very, very dangerous.
Full audio:
In case you missed the news recently, the drug fentanyl is wreaking havoc across Montana. Tribal leaders on the Blackfeet Indian Reservation in Northwest Montana recently declared a state of emergency due to fentanyl. And, even though it is only April, the Montana Highway Patrol has already seized as much fentanyl in 2022 that was seized in all of 2021.
By the way, earlier that same morning I had a chat with former CIA Operations Officer Sam Faddis about the same topic. He talked about how fentanyl comes from China via the Mexican Drug Cartels. He describes it as a chemical attack on America. Check out our conversation below:
How Many in America: From Guns to Ghost Towns
Can you take a guess as to how many public schools are in the U.S.? Do you have any clue as to how many billionaires might be residing there? Read on to find out—and learn a thing or two about each of these selection's cultural significance and legacy along the way.