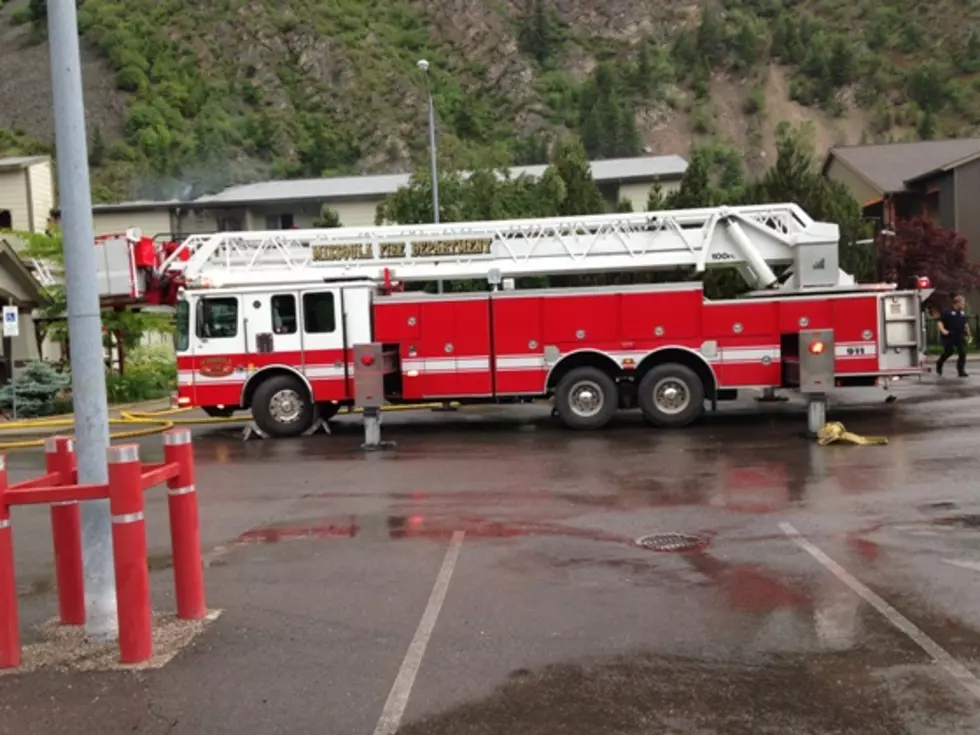 East Broadway Closed For A Time on Thursday For Suspicious Plume
Missoula Fire Department
The 1100 block of East Broadway was closed for a time on Thursday evening after reports of a noxious plume coming from a storage facility.
Battalion Chief Derek Mullins with the Missoula City Fire Department said firefighters responded to a report of a chemical or acetone smell coming out of a storage area on East Broadway.
"One of the customers had opened up her storage unit and a plume cloud came out, so she ran back to the office and called 9-1-1," Mullins said. "It was dispatched as a gas smell and we could see a little bit of haze, so our crews investigated. After we opened up five or six adjacent storage units and found a mattress fire that had caused some damage, and what we were smelling was a bunch of burning plastics"
Mullins said the fire was quickly extinguished.
"The young lady did the right thing," he said. "She took off upwind and called 9-1-1. All our firefighters remained on full gear with breathing apparatus and there were no injuries. We did use Missoula police to block off the 1100 block of East Broadway, because we weren't quite sure if there was hazardous material involved in order to protect the public."