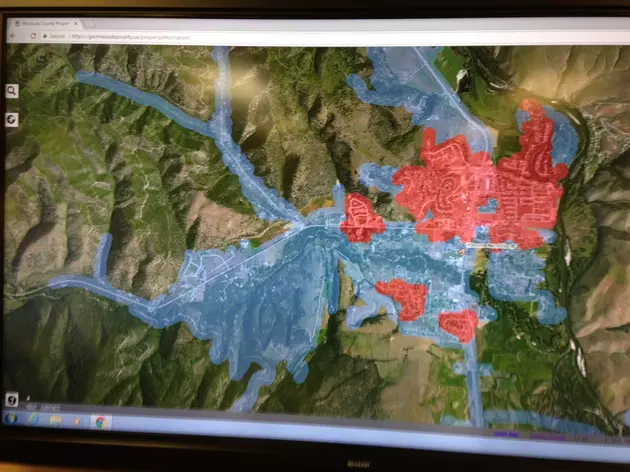 Home Insurance Rates to Drop Thanks to Missoula Rural Fire
Missoula Rural Fire map
The Missoula Rural Fire District has officially improved its Insurance Services Office rating, thus making it possible for over 10,000 homeowners to lower their insurance rates.
Chief Chris Newman made the announcement at Station 1 on Tuesday afternoon.
"We have been informed by the Insurance Services Office that our rating has improved and that will be a big help to our customers in the Missoula Rural Fire District's jurisdiction," said Newman. "Anyone who lives within five miles of a fire station, either Missoula Rural Fire or one of our mutual aid partners is currently a '4', and as long as they're within 1,000 feet of a hydrant. But now, with our improved rating, everyone that's within five miles of a fire station regardless of how far from a hydrant will now also be a '4', so they'll go from a '6' to a '4'."
On the map above, the red indicates the old '6' boundary, while the area in blue indicates the new improved '4' rating.
Newman gave credit to former Chief Bill Colwell as well as the countless hours of work by firefighters and staff that greatly expanded the improvement area.
"We've been able to identify on our map, the true magnitude that this will entail," he said. "We estimate that definitely over 10,000 address points will be affected by this upgrade within our jurisdiction. We improved our water handling capabilities, our record keeping, staffing, staffing reporting, and with a change in the ISO rating process, we were able to get them back in for a revision and got the good news."
Newman said the rating will officially change on Thursday, February 1.