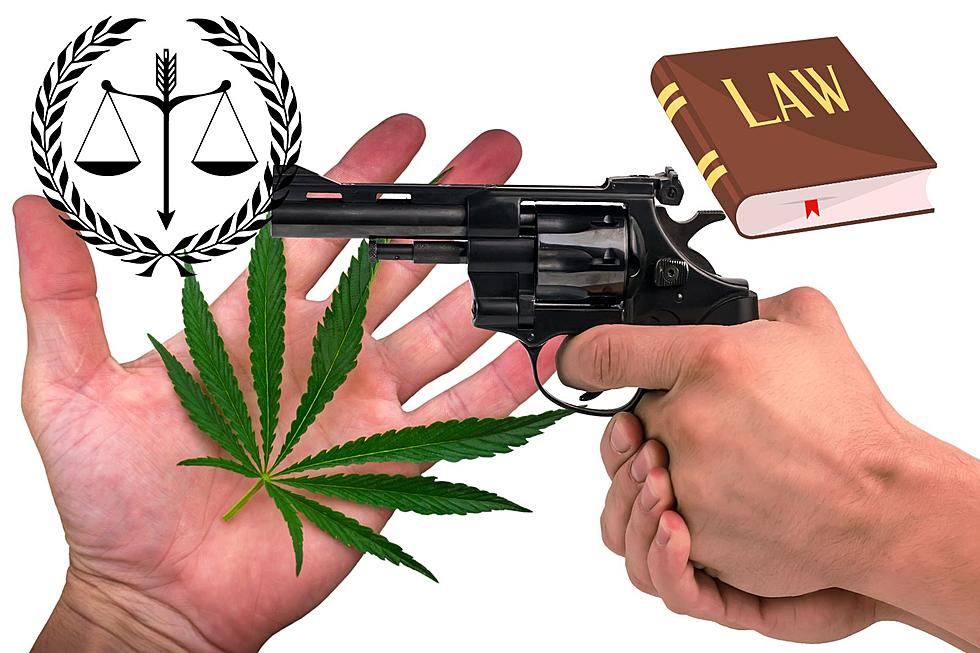 Gunsmoke: It is Illegal for Cannabis Users to Own Guns in Montana
canva.com
Medical marijuana has been legal in Montana for years now. Thousands of patients rely on cannabis to treat and relieve many different ailments. Now that recreational marijuana is legal in Montana, can a person still partake in using it and not worry about the Feds taking their guns away? Sadly, the answer is NO.
According to Montana Free Press
The Federal Bureau of Alcohol, Tobacco, Firearms, and Explosives confirmed the policy to Montana Free Press last week, noting that the federal Gun Control Act prohibits a person who possesses a controlled substance from possessing a firearm or ammunition. Cannabis is currently recognized as a Schedule 1 Controlled Substance.
For anyone who has ever purchased a gun from a licensed dealer, you may have found yourself checking boxes on a Federal form. One of the questions on the form asks "Are you an unlawful user of, or addicted to, marijuana or any depressant, stimulant, narcotic drug, or any other controlled substance?" 
First, you may think, "I am not an "unlawful user" because marijuana is legal in Montana." But, it is still illegal on the federal level. You may also think that the keyword "addicted" seems like a trick question for something that is proven to not be an addictive substance. Regardless, if you use marijuana either recreationally or medicinally, you are supposed to check the box "yes." If you check the box "no" and are caught in possession of both guns and weed, you could face a fine of up to $10,000 and 10 years in jail. Not to mention a possible charge of perjury for lying on a federal form.
Rest assured that it is prohibited in Montana for the state to track marijuana users or put anyone on a list. So you would have to try really hard to get busted by "the feds."  But, it is still possible.  This law is a LAW and will not go away until the Federal government de-lists marijuana as a Schedule 1 Controlled Substance.
WOW: Montana Artist Creates 'Squirrel Warriors'
Montana Artist Bob McEachern takes taxidermy to the next level with his series of squirrel sculptures, '
Squirrel Warriors
.'
20 Montana Distilleries You Have to Visit
The Montana distillery scene is certainly taking off, and with the access to local ingredients, you can feel good about supporting these establishments all across the state. Here are 20 distilleries that are worth a visit.