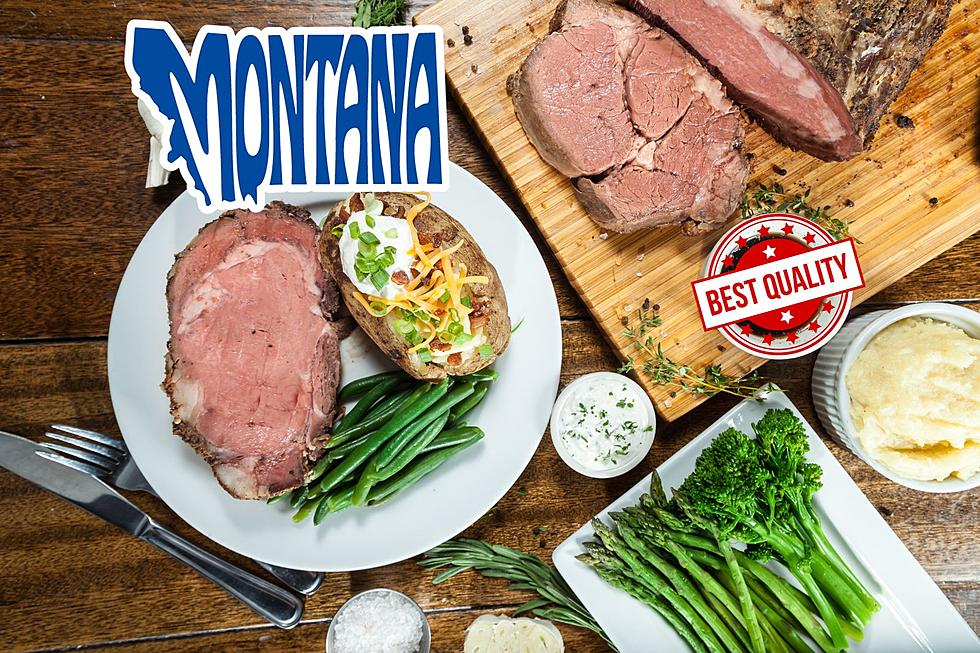 Is This The Best Prime Rib Dinner Special in Montana?
canva.com
Montana is cattle country. In fact, people are actually outnumbered by cows nearly 3 to 1. Kind of a scary thought if cows were to ever have an uprising and take all humans as slaves...For now, we take advantage of having access to quality beef in Big Sky Country. Just take one look at some of the best steakhouses in Montana.
10 Best Steakhouses in Montana
If you live in Montana, you have to love a good steak dinner now and then. Luckily, here in Montana, we have steakhouses that spread far and wide throughout the state. If you are traveling through Montana or vacationing around the state, give one of these places a try.
Who has the best prime rib special in Montana
There are many Montana restaurants serving up some of the best beef in the country. But who has the best of the best? Who serves up one of the finest cuts of beef? Who offers the best prime rib dinner special in Montana?
Some people think that prime rib is simply "roast beef," which is not far from fact. But, it is much more than a "roast."
According to the website Cheapism
Cut from the ribs of the cow, prime rib is a roast, not a steak — and it's one of the most popular cuts of beef in America, and it's also one of the most expensive, so "don't have a cow" when you see some of the prices here. Still, every day of the year, restaurants across the country serve prime rib as a special.
For many, prime rib is something you see on dinner tables for holidays like Easter or Christmas. But, you can find prime rib specials on menus all over the state.
Cheapism chose a Montana restaurant as an ambassador to beef when it comes to a delicious prime rib dinner special. A little place in Kalispell that offers up a huge chunk of "roast" with some other well-known Montana flavors.
According to Cheapism
Diners looking for an authentic Montana twist on their meal will want to try the Thursday night prime rib special at Hops Downtown Grill, where chefs serve up a 10-ounce cut of meat crusted with huckleberry compote and served with seasonal veggies and garlic mashed potatoes, currently for about $40.
HUCKLEBERRY COMPOTE? Sounds like a tangy twist to an already amazing meal. If you find yourself in the Kalispell area on a Thursday night, you have gotta stop at Hops Downtown Grill.
Five Food Franchises You Will Only Find in Montana
Not all franchises started outside of Montana, here are a few that you should know about.
The Best Montana Cookbooks - Food and Cooking From Big Sky Country
Montana chefs and home cooks offer award-winning recipes that are distinctly Montana. Cookbooks can be found on just about every kind of culinary fare, from Bison BBQ to extensive fine dining recipes. Great food and hearty recipes have been a Montana tradition for generations. We were able to find all of these cookbooks locally or online. Enjoy!