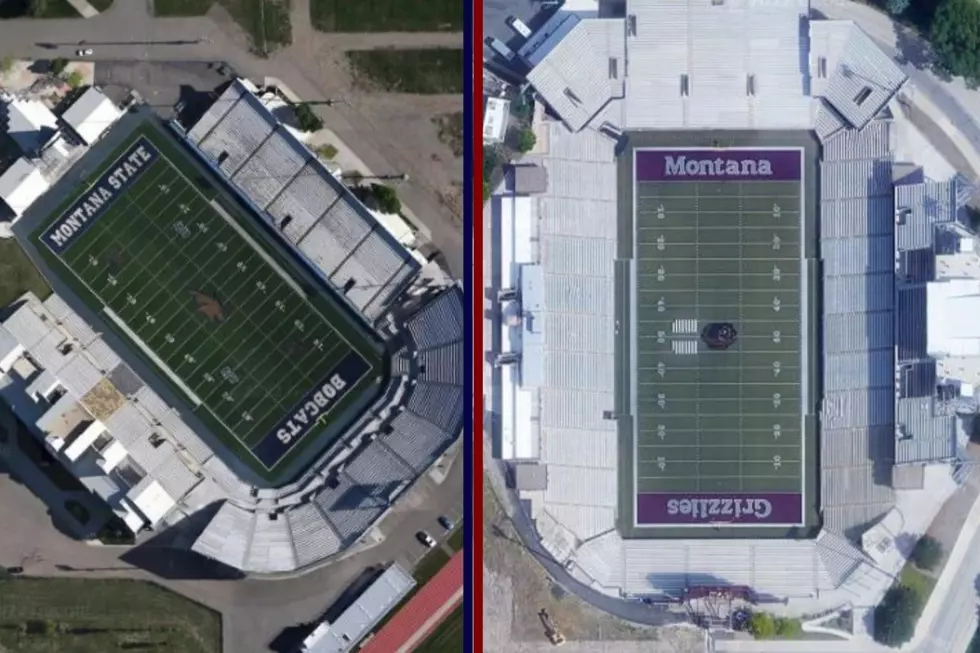 Missoula vs Bozeman Weather: Brawl Of The Wild History
Credit: Google Maps / Canva
With the biggest yearly football game in Montana due for kickoff on Saturday at noon (listen live HERE) the Missoula/Bozeman rivalry continues to be egged on. There's trash-talking, whataboutism, Twitter and Reddit spats galore. For Griz fans, they have a legitimate reason to be upset that ESPN Gameday is covering Brawl Of The Wild this year, especially after all the lobbying and ruckus we raised last year trying to get them to cover the game in Missoula.
We do know the forecast for Bozeman on Saturday:
But as long as we're pitting team against team and city versus city, why not compare the cities weather records against each other?
Who's The Snowiest?
Looking above, we can see there is no snow predicted for Brawl Of The Wild in Bozeman this year. However, Bozeman has already seen the 18th snowiest year on record, according to Extreme Weather Watch. The last time it was any worse was in 2017, when the Bobcats beat the Griz 31-23. Research from Montana State University states Bozeman did get 14 total inches of snowfall that month.
By contrast, Weather Underground confirms it hasn't snowed in Missoula during the big games we've hosted in the last 10 years, so congratulations Bozeman: you've been the snowiest.
Who's The Coldest?
Looking again to Weather Underground for this data, we looked at high temperatures in both host cities during days when Brawl Of The Wild was played. In Bozeman-
11/23/2019: 47°
11/18/2017: 35°
11/21/2015: 32°
11/23/2013: 29°
The average temp in Bozeman on those days was 35 degrees. In Missoula, the temps were warmer-
11/20/2021: 40°
11/17/2018: 34°
11/19/2016: 42°
11/22/2014: 44°
11/17/2012: 53°
The average high for Missoula on days when we competed for the Great Divide Trophy is a balmy 42.6° so we have to give Bozeman credit for being the coldest.
If Griz fans can take any consolation that Bozeman has been historically colder and snowier on Brawl Of The Wild gamedays, it's that ESPN College Gameday analysts have to cover the game in Bozeman, as penance for missing out on the opportunity to cover the biggest game in Montana football in Missoula.
What It's Like To Journey Through Missoula During A Griz Game
it's pretty wild to see Missoula just feel completely empty for a couple of hours.