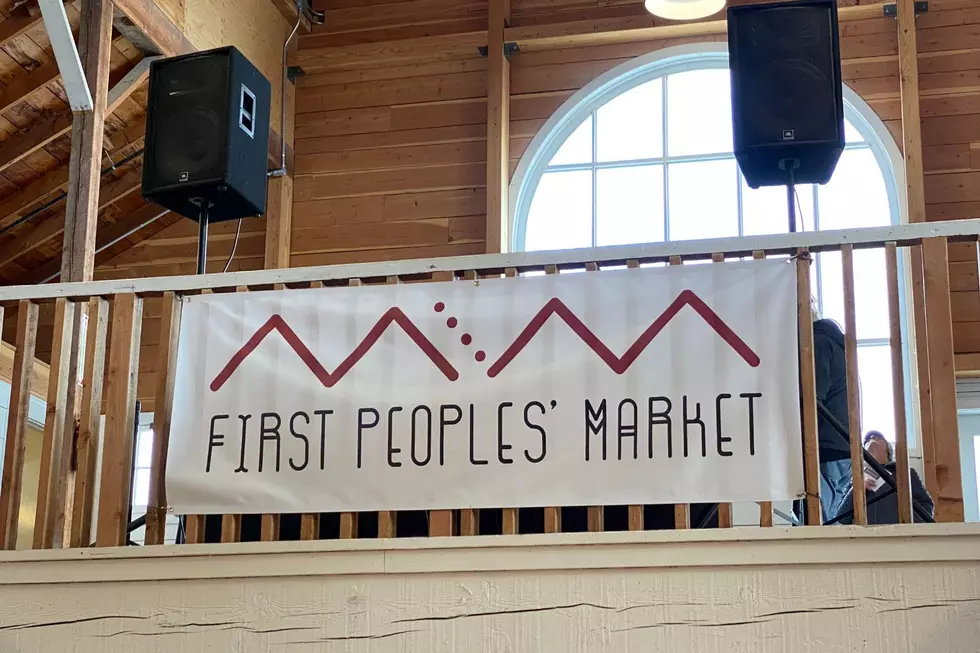 In Time For Valentine's Day, Special Missoula Artist Pop Up
Credit: Chris Wolfe
The First People's Market is having a "Sweetheart Pop Up" market coming to the Missoula Public Library on Saturday February 11th from 2pm-5pm on the 4th floor. This event is free and open to the public and is being put on, in part by Indigenous Made Missoula.
A Great Chance To Support Local Artists
This is a great opportunity to help local artists and pick up something for that "special someone" for Valentine's Day. Or maybe just shop for yourself you don't even need a special occasion. Last year the First People's Market had a Winter Market at the Missoula Fair Grounds that was a big part of the local holiday shopping season. It was a great event with music, artists, beadwork and more. I picked up a couple gifts for family members for the holidays and it was good to see the community support the artists.
A Group Helping Local Artists
Indigenous Made Missoula is a local organization that was co-founded by Dacia Griego and Latisha Buck Elk Thunder, that is a driving force behind the First People's Markets. I spoke last year with Latisha about the group and she said,
Indigenous Made Missoula, the entire organization was founded in a response to lack of resources and economic opportunities for indigenous artists and entrepreneurs in Missoula.
Great To See Another Market Coming Soon
Being able to see another First People's Market in time for Valentine's Day is exciting news for the community. The chance to see the support and the participation of some truly talented artists, to me, is a good thing. Please support the local artists so we can see more markets throughout the year.
Get to Know Missoula A to Z
All about Missoula, Montana.