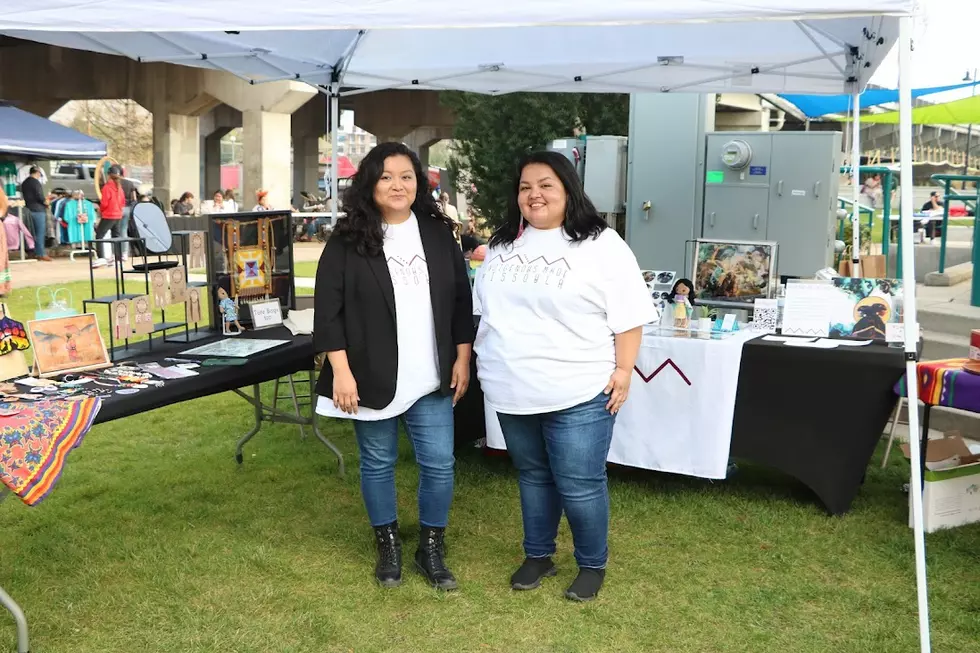 Missoula First Peoples' Market This Saturday
Photo Courtesy of Indigenous Made Missoula
The holiday shopping season officially kicks off this weekend. We have heard about "Black Friday" for years and over the past couple years there has been the creation of "Cyber Monday", but let's not forget about "Shop Local Saturday". This is your opportunity to shop at local businesses that rely on your patronage to keep our community going.
This weekend there is a special event taking place at the Missoula County Fairgrounds. It is the First Peoples' Winter Market. It is a free, family friendly event from 10a to 5p. The market is being hosted by Indigenous Made Missoula co-founded by Dacia Griego and Latisha Buck Elk Thunder last month. I spoke with Latisha Buck Elk Thunder about the event. She said, "We are super excited, we have a DJ, planning on a couple performers. Right now we have 30 plus vendors that are coming." There will be artists, makers, Indigenous entrepreneurs and talent from Missoula and the surrounding area.
They are partnering with Janette Rankin Peace Center as well as All Nation Health Center to put on this event. I asked Latisha more about Indigenous Made Missoula, she said, "Indigenous Made Missoula, the entire organization was founded in a response to lack of resources and economic opportunities for indigenous artists and entrepreneurs in Missoula." So this is your opportunity to not only support small businesses, but to also support local artists. This will be the second First Peoples' Market--the first was held downtown in Caras Park when the Beartracks Bridge was dedicated. It will be happening at the perfect time, as the holiday shopping season will be kicking off this weekend. Please don't forget to shop "small" and "local" this coming holiday season.
Get to Know Missoula A to Z
All about Missoula, Montana.