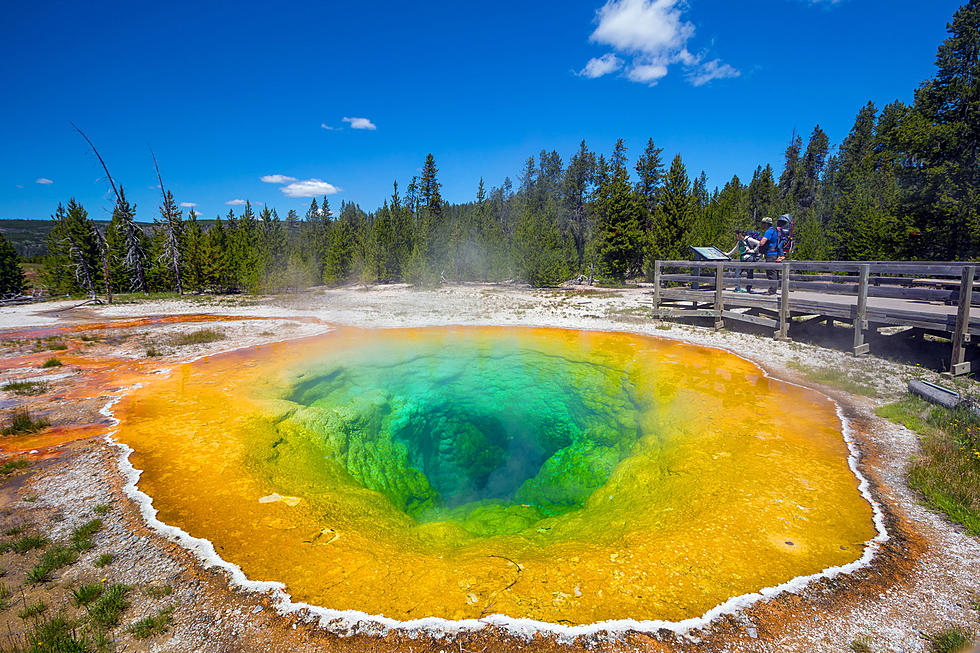 Criminal Charges for Off-Trail Yellowstone National Park Tourist
Image courtesy of Getty Images, f11photo
Considering what could have happened, maybe this, shall we say, less-than-sober visitor got off pretty easy. So far, at least.
Montana Fish, Wildlife and Parks and Yellowstone National Park authorities tells us that a Michigan man was arraigned in federal court this week, facing criminal charges of off-trail travel in a Yellowstone National Park thermal area. He was also cited for being under the influence of alcohol or drugs to the "degree he was a danger to himself or others."
Jason Wicks, 49, of Hillman, Michigan, pleaded not guilty to the charges. As part of the conditions of his release, Mr. Hillman is banned from Yellowstone and Grand Teton National Parks until the criminal charges are resolved. Authorities pointed out that the violation notice merely contains allegations, and every defendant is presumed innocent unless and until proven guilty. And the incident remains under investigation.
SO, HOW CLOSE WAS HE TO POTENTIALLY FATAL INJURIES?
Yellowstone Park officials point out that the ground in hydrothermal areas is fragile and thin, and there is scalding water just below the surface. Water in hot springs can cause severe or fatal burns, and scalding water underlies most of the thin, breakable crust around those hot springs. In fact, YNP says that hot springs have injured or killed more people in Yellowstone than any other natural feature.
That is why everyone is required to stay on the boardwalks and trails provided around Yellowstone's thermal features. Learn more about them here, exercise extreme caution, and please never be one of THOSE tourists.
LOOK: Must-do activities at every national park
Stacker
lists the must-do activities at every national park ranked by the annual number of visitors.
LOOK: 25 things that have different names depending on where you live in the US
Sta



cker
compiled a list of 25 different things that have region-specific names using news, dictionary, and academic sources.