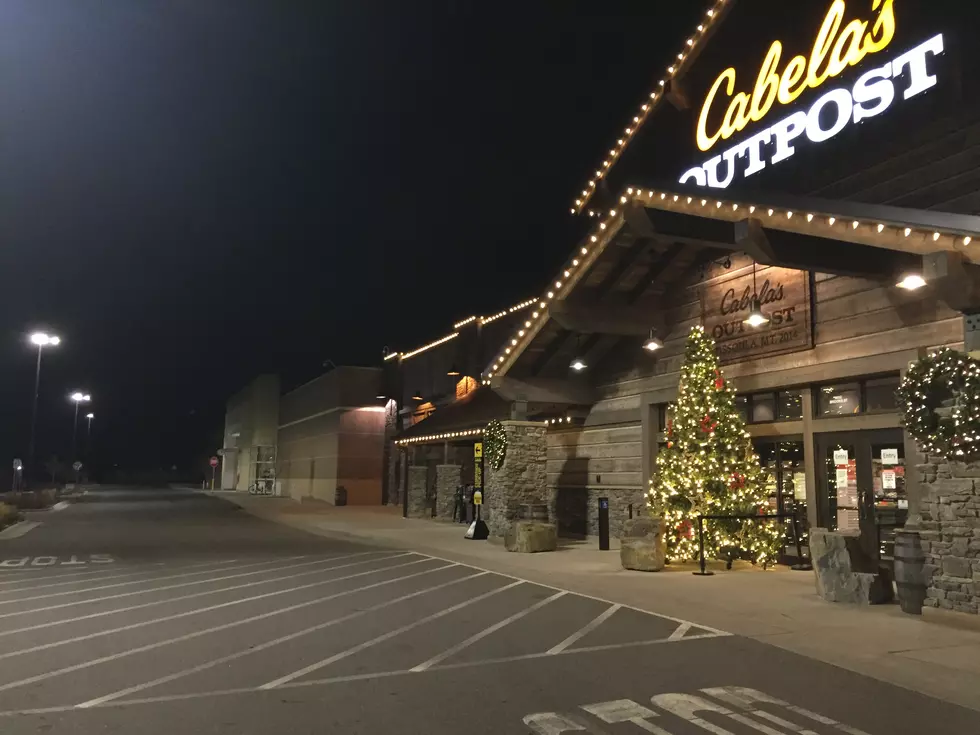 Is Black Friday Still a Thing in Montana For 2022?
Black Friday in Missoula 2020; Dennis Bragg photo
While you tear around securing the last ingredients for your Thanksgiving feast, how much of that "planning" section of your brain is also focused on what happens after the meal?
We're talking about the mad scramble to spend your cash on a supposed cornucopia of Black Friday bargains. 
It seems like a long time ago when shoppers in Montana, and across the U.S. dove into the feeding frenzy known as "Black Friday", even when the madness started to transfer into Thursday. Entire families would wolf down their food even before the football games were over, making a beeline for the big box stores to stand in line. For hours. Often buying nothing more than a cut-rate flatscreen TV. Back when that was a thing. 
By 2019, the scramble was starting as early as 3 or 4 in the afternoon, forcing store employees to abandon their dinner gatherings even earlier to prepare for the onslaught. 
And then the pandemic hit.
While lockdowns had loosened somewhat by Christmas of 2020, a lack of staff and pandemic precautions cut deeply into what retailers had convinced us was a holiday tradition. I recall driving into KPAX that evening to anchor the late news and how every Missoula parking lot was quiet again. It was peaceful. And wonderful. 
Last year, the Thanksgiving tumult returned, but in a much more subdued fashion, with more retailers listening to their workers, and realizing they could still sell a bunch of junk by going back to opening early Friday instead. 
Interestingly enough, after a 2020 dip, the pace of sales is not that far off from before, largely because of the growth in online sales, and the trend to Black Friday bargains before the birds are cooked. 
Business software provider FinancesOnline notes the number of shoppers dropped from 189.6 million in 2019, to 186.4 million in 2020. But that's also when online buyers topped 100 million for the first time. Adobe reports total holiday sales hit $188 billion in 2020, $205 billion last year, and are forecast to hit $210 billion this holiday season. 
FitSmallBusiness reports 66 million shoppers hit the stores on Black Friday alone in 202, an increase of 61%, spending an average of $301, with clothing and accessories as the leading category. 
Those are strong numbers
But does it mean less elbow room at Montana stores in 2022? Not necessarily. FitSmallBusiness reports pickup options, or curbside delivery, were huge last year. Retailers who offered that service saw their income jump by 50%. The site forecasts another big jump in online shopping, with 69% of shoppers making that choice, with 73% of women opting for that route. More critically, 86% of younger shoppers, including millennials say they'll shop online. 
Which means you might not see the long lines. But your bandwidth to stay home and stream Netflix could be awful. 
You could always go to the store and watch those cut-rate "flatscreen TVs". How quaint. 
LOOK: Things from the year you were born that don't exist anymore
The iconic (and at times silly) toys, technologies, and electronics have been usurped since their grand entrance, either by advances in technology or breakthroughs in common sense.
See how many things on this list
trigger childhood memories—and which ones were here and gone so fast you missed them entirely.