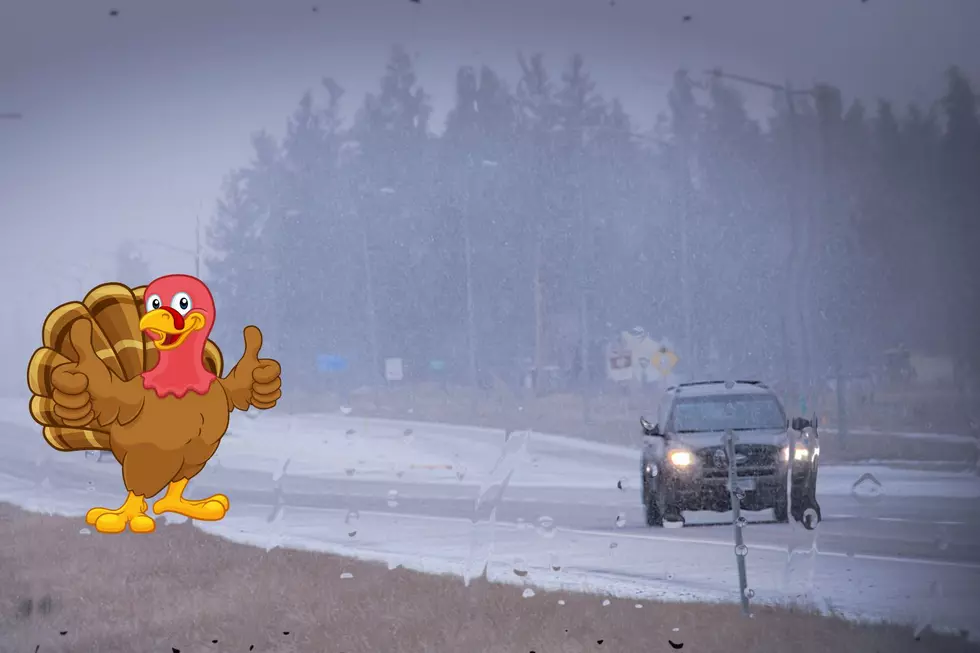 Montana Thanksgiving Travel Like Your Turkey, Not Bad in Middle, Tough on the Ends
Townsquare Media; Dennis Bragg photo
If you're looking for an excuse to send your company home early as the Thanksgiving weekend is winding down, Mother Nature might be able to help. 
That's because a change in our long, cold weather pattern of the past couple of weeks is finally kicking in. And that means your visitors will have to deal with a little more stormy weather ahead. 
Much of Montana has been locked in some pretty epic cold and snow before Thanksgiving, especially in the valleys of Western Montana, where the cold, still air had pushed some low temperatures to far below zero over the weekend. 
Now, the National Weather Service says change is finally upon us, with a Pacific storm system pushing into the Northern Rockies on Tuesday afternoon. That will probably bring a mix of snow to the mountain passes, and possibly pockets of freezing rain in the valleys. It should help bring some air circulation to scour out the remaining cold in the valleys and blow out stagnate air. 
Improvement for Thanksgiving and Black Friday
By later on Wednesday, and into Thanksgiving morning, cross-state travel won't be too bad. Although there will be continued high winds east of the Divide, and that could mean some blowing drifting snow. 
The remainder of the weekend, at least through Black Friday shopping, looks fairly agreeable, with a bit warmer temperatures, except for the Western Montana valleys and drier conditions. 
However, your friends and relatives might not be able to stay long enough to finish off the last of the leftovers. NWS is watching the return to a more active weather pattern later in the weekend. A few snow flurries are possible later Saturday evening during the Griz playoff game, and again on Sunday night. 
That will preview a return of more cold, Canadian air early next week which is expected to push Western Montana overnight temperatures back toward the low teens, or even the single digits. 
THANK YOU! Photos from the 2022 Guerrilla Turkey Drive in Missoula, Montana
Townsquare Media Missoula would like to extend our sincere gratitude to all the members of the community who made the 2022 Guerrilla Turkey Drive possible this year! A special thank you to our sponsors Decker Trucking, KPAX, and Missoula Electric Cooperative. It was a fantastic day of giving. 🦃💛