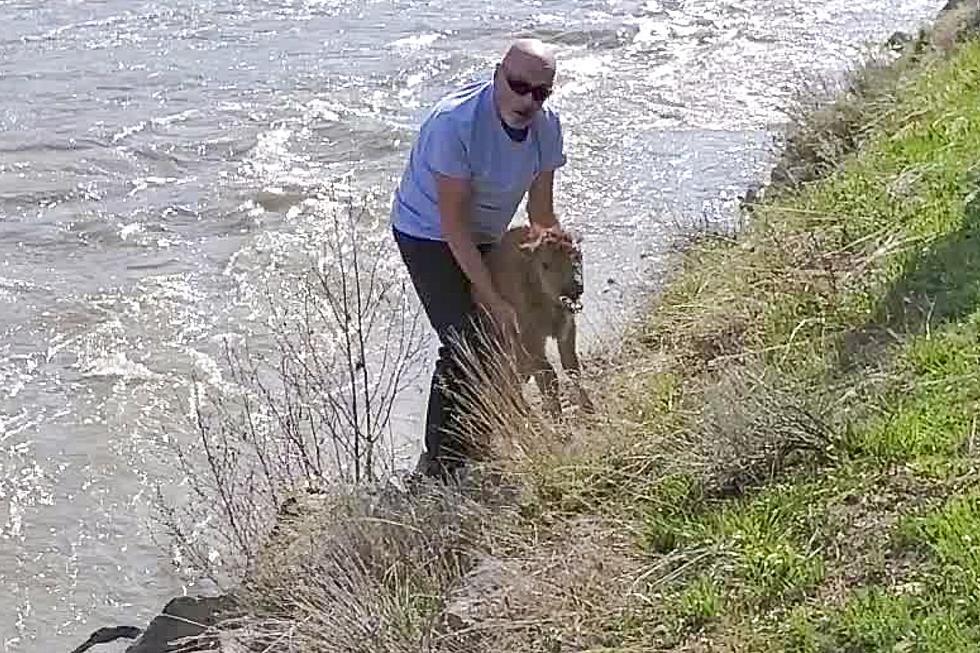 Yellowstone Issues New Warnings After Animals Are Killed
Picture from Yellowstone National Park
Summer is barely underway but it's started out to be a deadly year in Yellowstone National Park, with bears, elk, and bison being killed by cars, a bison calf that had to be euthanized after being carried, and a case where tourists put an elk calf in their car.
That has Yellowstone managers issuing a new reminder to people to steer clear of park wildlife and obey safety regulations.
In the past few days, rangers have had to deal with a number of incidents where animals were killed.
On May 28th, an adult black bear was struck and killed on U.S. Highway 191 in the northwest section of the park. Just a short time later, a second bear was struck and killed on the same highway just 15 miles away. Both accidents happened in the evening when drivers didn't see the dark, brown bears.
Also, an elk and a bison were hit in the past few days
The park reminds people to slow down on park roads. Speed limits are 55 mph or less on 191, and less than 45 mph in many parts of the park. Rangers will be stepping up speed enforcement.
Two terrible cases of wildlife handling
As we reported last week, Yellowstone authorities were looking for a visitor who had lifted a newborn bison calf out of the Lamar River, carrying it up to the highway. Unfortunately, the calf had to be destroyed because it was rejected by the herd after being contaminated with human scent. Now, a Hawaii man was located and pled guilty to charges of disturbing wildlife.
One of the hardest-to-explain incidents happened over the Memorial Day weekend when tourists loaded a newborn elk calf in their car and brought it to the police station in West Yellowstone. The calf ran off into the forest and its condition is unknown.
Ranger says there have also been several incidents involving bison, including two cases where bison charged tourists who got too close.
The park is reminding visitors that they have to stay at least 25 yards away from all wildlife and 100 yards away from bears and wolves for their safety, and that of the animals.
And if you see someone, in person or in an online post, violating those rules, you should tell a ranger, or call 911.
15 Montana T-Shirts to Wear and Show Your Montana Pride
Whether you're looking for humor or a great design, wearing t-shirts that celebrate Montana is a surefire way to show your love for the state.