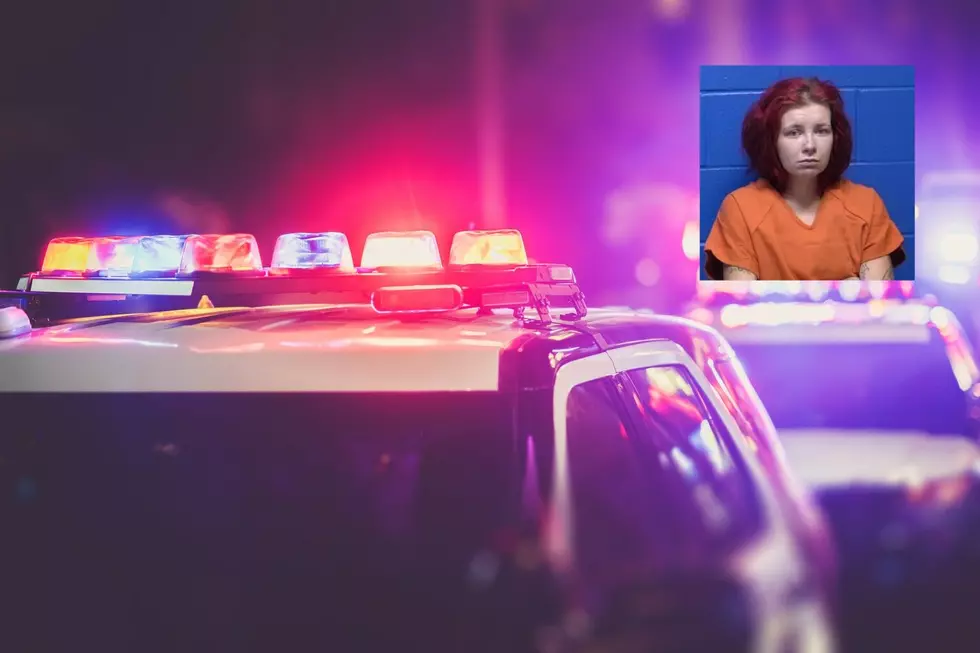 Woman Throws Fentanyl Pills in the Snow in Front of Missoula Police
File photo: welcomia, Getty Stock/Think Stock; Mug Shot: Missoula Jail
Missoula, MT (KGVO-AM News) - On November 14, 2022, a Missoula Police Department officer was patrolling near a casino on Brooks Street when he observed a vehicle parked in the lot with a female in the driver's seat. The officer saw the female enter the casino at around 1:45 a.m. 
The officer approached the vehicle and noticed that it had a temporary paper tag. Police Public Information Officer Lydia Arnold picks up the story. 
"The vehicle's paper tag was expired and returned to a vehicle that was different from the vehicle it was affixed to," Arnold said. "The female began to drive away. The officer was going to conduct a traffic stop, but the vehicle pulled into a parking spot. The occupants of the vehicle got out. The officer noticed the female walking away. When the officer made contact with the female, she provided details that were untrue." 
Court documents indicate the female was identified as Wendy Gottfried. Gottfried told the officer that the vehicle was her friend's and that she had only had the vehicle for 20 minutes, which the officer knew was not true given that he saw her two hours prior with the vehicle. Gottfried denied knowing anything about the license plate and said she went to the casino to obtain cigarettes.  
"During the contact, the officers observed indicators of impairment coming from Gottfried," Arnold said. "Gottfried had told the officer she had used meth within the last week. During a consent pat search, the officer observed Gottfried put her hand in her coat pocket and pulled her hand with a closed fist. When the officer confronted her, Gottfried said she did not have anything in her hand. The officer then observed Gottfried throw two blue pills into the snow. The pills were located and were consistent with fentanyl."  
The officer was able to use a heat detective device to locate the pills in the snow. Gottfried was placed under arrest and transported to the Missoula County Detention Center. She is currently being charged with felony criminal tampering with physical evidence.  
The information in this article was obtained from sources that are publicly viewable. 
21 Unique Courses at the University of Montana
Here are 21 unique courses that I bet you didn't know were offered at the University of Montana.
Missoula's Guerrilla Turkey Drive Through the Years
The Guerrilla Turkey Drive started at Z100 in Missoula, Montana in 1994. Every year since then we've been helping to feed families in Western Montana with the help of local food banks.