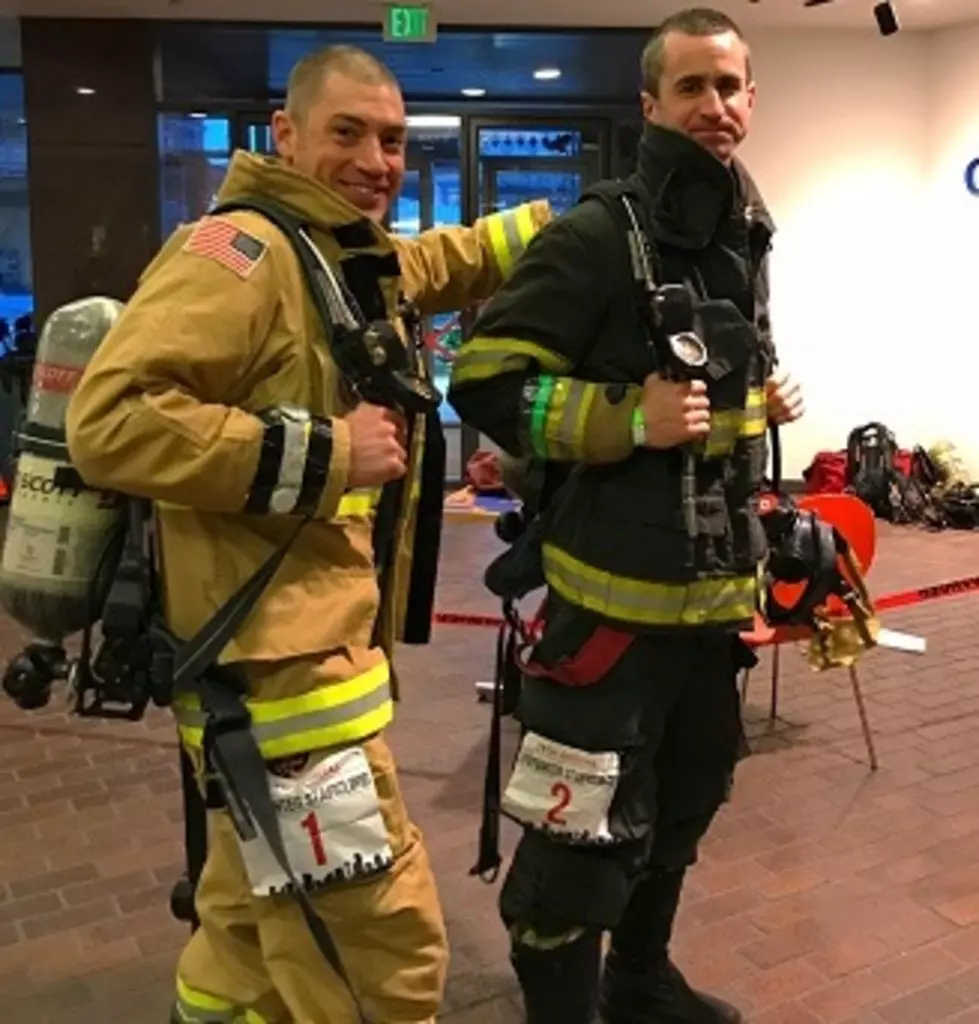 Missoula Firefighter Wins Seattle Stair Climb Challenge For Sixth Straight Year
Andy Drobek
35 year-old Andy Drobek has done it again.
On Sunday, the Missoula city fireman won the Seattle Stair Climb Challenge for the sixth straight year racing up 69 stories of the Columbia Tower in 10:58, just off his 2012 record of 10:38.
Drobek said about 2,000 firefighters from all over the country compete every year.
"It's in full bunker gear with boots, coat and pants and you have to wear your self-contained breathing apparatus and then you just head the stairs," Drobek said. "It's all timed, and it's a big fundraiser for the Leukemia-Lymphoma Society. Our department has been competing for about 20 years now."
Drobek said he took 5th place in his first year, which just whetted his competitive appetite.
"I just made a commitment to myself to keep going back, and I plan to keep going back every year," he said. "The course record I set back in 2012, that was 10:38, and this year I was at 10:58. I'm in just as good of shape as I was back in 2012 but little things add up to a second here and a second there while you're running up the stairs. 10:58's still a good time, and I'm happy with it."
Drobek said fellow city fireman Ben Brunsvold was the number two finisher last year and came in third this year. Andrew Burke came in 20th and so those three times gave Missoula City Fire the team win, with five firemen in the top 100.