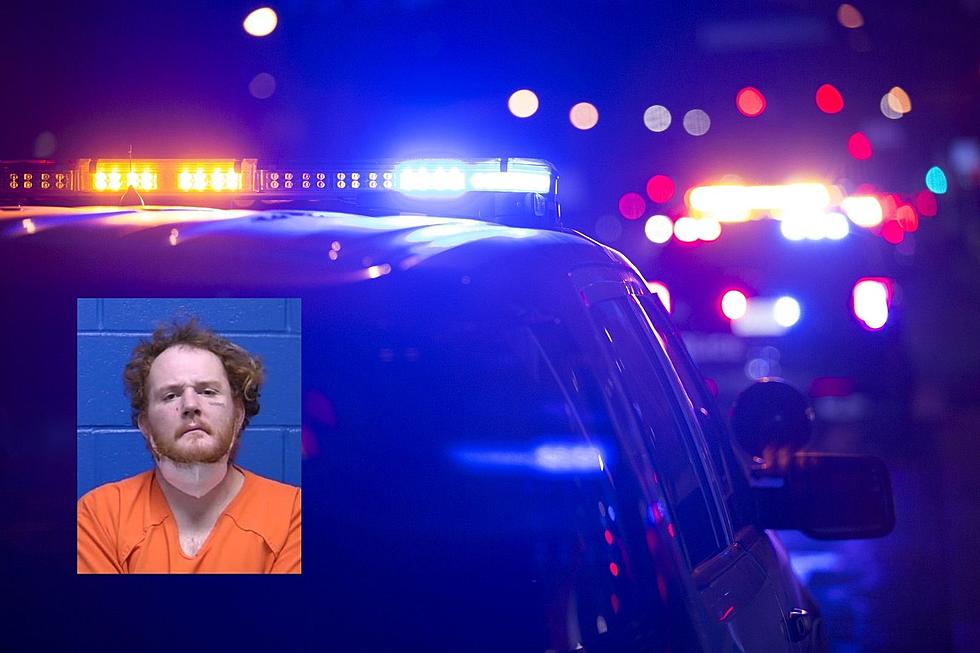 Missoula Man Assaulted His Sister Again, Nearly One Year Later
File Photo: MattGush, Getty Stock/Think Stock; Mug Shot: Missoula Jail
Just before 7:00 a.m. on Sunday, Missoula Police Department officers were called to a report of a disturbance in the 100 block of Grandview Way. The 911 caller had placed an open line call in which dispatch could hear her telling a male to "let go of me", "get away from me", and that "you are trying to kill me". Police Public Information Officer Lydia Arnold explains.
"Kylend Rees was arrested after causing visible injuries to a family member and an acquaintance," Arnold said. "Officers responded to an in progress physical fight where dispatchers could hear people in distress and making comments about being hurt by Rees."
When officers arrived, they contacted the female who cautiously answered the door of the residence and silently signaled she had been the 911 caller. According to court documents, the caller is Rees' sister. Officers noticed the sister was clearly in distress, as she was crying, breathing very rapidly, and could barely speak. Officers had the sister step away from her residence and spoke to her about what occurred.
The sister indicated that earlier that day, she and some friends had been at her residence with Rees, when Rees began fighting with another male who was there. The sister was able to get the other parties to leave so that just she and Rees remained.
The sister indicated that Rees "lost it" at that point and began hitting her in the head with closed fists. Officers observed redness and swelling near the sister's left eye and cheek, and observed hair laying on her chest. She said Rees pulled the hair from her head while he was assaulting her.
She also reported that Rees put his hand on her neck and began to "choke" her. She said that Rees was on top her and that she lost consciousness during the strangulation. Officers observed raised red abrasions on the left side of her neck.
"Officers were able to take Rees into custody despite him being uncooperative with officers," Arnold said. "This case is still under investigation. During the preliminary investigation, officers on scene were able to speak to the victims, speak to witnesses who had heard the physical fight, and take a look at where the incident had occurred."
Officers attempted to contact Rees, who was still in the residence. However, Rees refused to answer the door. Officers made entry into the room and located Rees, who pretended as though he was sleeping.
Officers attempted to handcuff Rees, but Rees refused to remove his hands from under his body, despite multiple commands. Officers tried to forcibly remove Rees' hands, but Rees tensed his body to prevent them from doing so. After the officers struck Rees in the ribs, Rees gave them his arms.
Rees is currently being charged with felony strangulation and felony partner or family member assault. He has at least two prior PFMA convictions.
On November 5, 2020, Rees was charged with one count of assault with a weapon and two counts of partner or family member assault. Rees' sister was one of the victims of that incident as well.
LOOK: The Most Famous Actor Born Every Year
50 Most Popular Chain Restaurants in America
YouGov investigated the most popular dining brands in the country, and Stacker compiled the list to give readers context on the findings. Read on to look through America's vast and divergent variety of restaurants—maybe you'll even find a favorite or two.