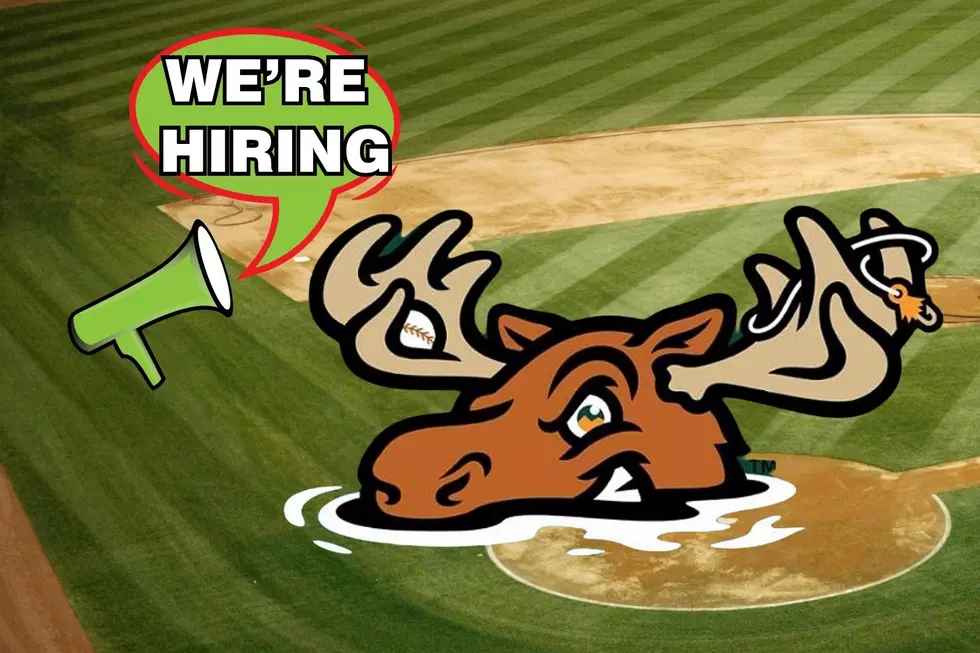 Want Summer Work? The Missoula PaddleHeads are Holding Job Fairs
Photo: Canva / Missoula PaddleHeads
With an opening night of May 25, we're now less than three weeks away from the Missoula PaddleHeads opening their 2022 season as the defending Pioneer League champions. Oh, and if you love going to PaddleHeads' games because they're great for family fun, you should check out this event at Ogren Park before baseball season starts!  The Families First 500 is happening on May 21. They're calling it "a Spartan Race meets American Ninja Warrior meets Derby event." It's basically a fun day with adventure races and activities for the kids that'll also include music from Shodown and concessions!
The PaddleHeads will play more than 45 home games as part of their schedule this year. And that means the team will need to hire for a number of roles to work through the season. If you're looking for a part-time gig, this might be worth checking out! The PaddleHeads will host a job fair on May 12 and May 17.
It seems like it would be a pretty enjoyable way to make a little money for the summer. Does it get any better than being outside in the nice weather, making money, and getting to be at a baseball game every night?
You can get hired on the spot for a number of positions including parking lot attendants, entertainment, and even a mascot performer. The following positions and descriptions of jobs that need to be filled are from the PaddleHeads' website.
Ticketing
  – The first impression of any fan coming to the ballpark is in ticketing. Help give fans a great start to their night while getting them in the best seats.
Food & Beverage
  – Maybe the most important job in the entire ballpark, because what is a baseball game without a beer and a hotdog??? Join the food & beverage family and help provide the PaddleHeads fans with incredible service
Ushering
  – Are you an outgoing person who enjoys creating relationships, well ushering might be the job for you! Our ushers are in charge of getting our fans to their seats and helping them enjoy the entirety of the game. Oh, you also get to throw out a lot of free peanuts! 
Zoo Crew
  – Are you a performer that likes to be on stage? That is exactly what the zoo crew is, the entertainers of the ballpark. So, if you have a weird talent, like to dance, or act – the zoo crew is the job for you! 
Production Team
  – Do you have experience with cameras, music production, and live camera operation, or do you want to learn what it takes to produce an in-house live sporting event? We will coach you on everything it takes! 
Mascot
  – Bring the brand to life by being one of our mascot performers! 
Guest Services
  – Want to learn about all the different aspects of the Missoula PaddleHeads from tickets, promotions, hospitality, etc? Love answering questions and helping people get what they need – then guest services is exactly the job for you! 
Fun Zone
  – Fun is in the job title, so that says something! The fun zone is the area where all of our younger PaddleHeads fans hang out in the ballpark; playing games and earning prizes. Are you every family and friend's first choice for a babysitter? If you connect well with kids then the Fun Zone is the place ... 
Bat Boy/Girl
  – Work on the field with the team assisting them during the game collecting foul balls, and picking up bats while being in the middle of the baseball action. 
Parking Party Animals
  – Help all PaddleHeads fans safely park their car while partying in the parking lot.
35 Concerts We Can't Wait to See in Missoula This Summer
Here's a full rundown of all the major concerts Missoula is looking forward to seeing this summer.
LOOK: Food history from the year you were born
From product innovations to major recalls,
Stacker
researched what happened in food history every year since 1921, according to news and government sources.