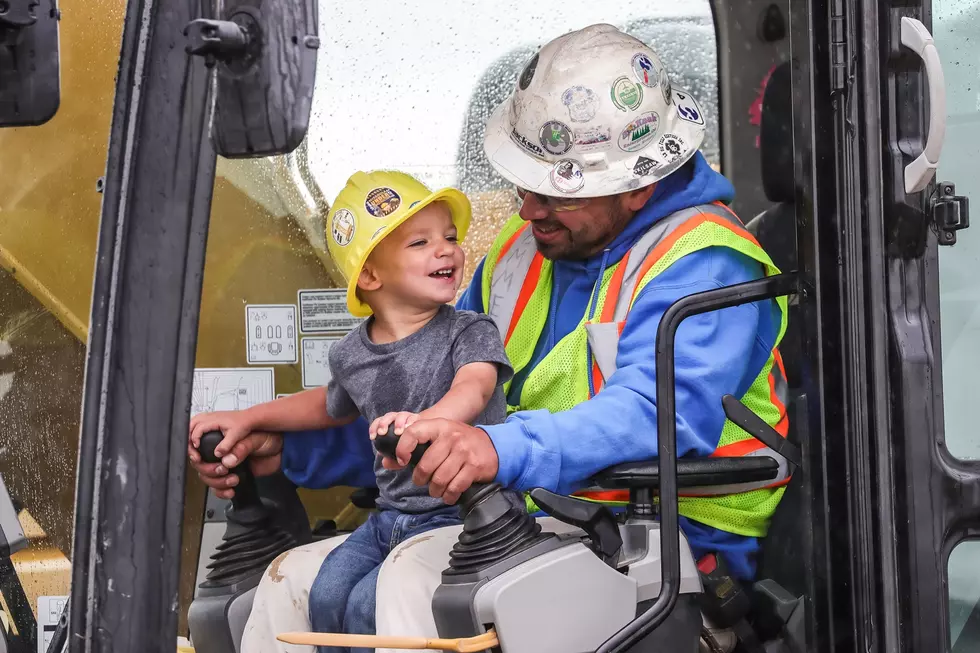 When Your Kid Asks, "Can I Drive a Bulldozer?" Say Yes, Missoula
Image courtesy of the Missoula Food Bank
When it comes to websites and roads, the words "Under Construction" are usually annoying.
But when it's "Missoula Under Construction," and it means your kids can take the controls of some heavy machinery (don't worry, we mean supervised), that can only be great! And even greater? The Missoula Food Bank could win the day because of your generosity.
Get your tickets early for Missoula Under Construction, presented locally by Missoula's Jackson Contractor Group. This fundraiser for the Missoula Food Bank and Community Center gives kids a chance drive forklifts, bulldozers and more. And, who knows? Maybe the discovery of a career path in the trades.
That could happen thanks to the When I Grow Up Tent, which will feature hands-on learning activities to get a feel for what it's like to be plumbers, electricians, and carpenters. And if all that doesn't get your kids excited, Missoula Under Construction advises, "Prepare to get your clothes dirty while driving the big rigs and interacting with the trades activities."  That should seal the deal, right? Restrooms and free drinking water will be provided.
Tickets for Missoula Under Construction are only $5 each for both children and adults. Kids 2 and under are admitted free. There is also a family admission ticket in case you have a larger group for just $20. All proceeds benefit the Missoula Food Bank and Community Center, which is currently experiencing way higher demand than average for assistance from families right now.
You can purchase tickets at the event with cash, checks and cards. Or you can make sure they're not sold out by purchasing online in advance here. There's also information available on how you can volunteer to help at the event.
Missoula Under Construction is Saturday, August, 20, 10:00 a.m. - 4:00 p.m., near Fort Missoula Regional Park, in the 3400 block section of South Avenue West, in the vicinity of the traffic circle. From South Avenue West, turn onto Guardsman Lane/36th Avenue. When you see a huge white tent and and a number of construction trucks, and you will, you'll know you found the place. Parking will be available in the lots along South Avenue.
Get to Know Missoula A to Z
All about Missoula, Montana.