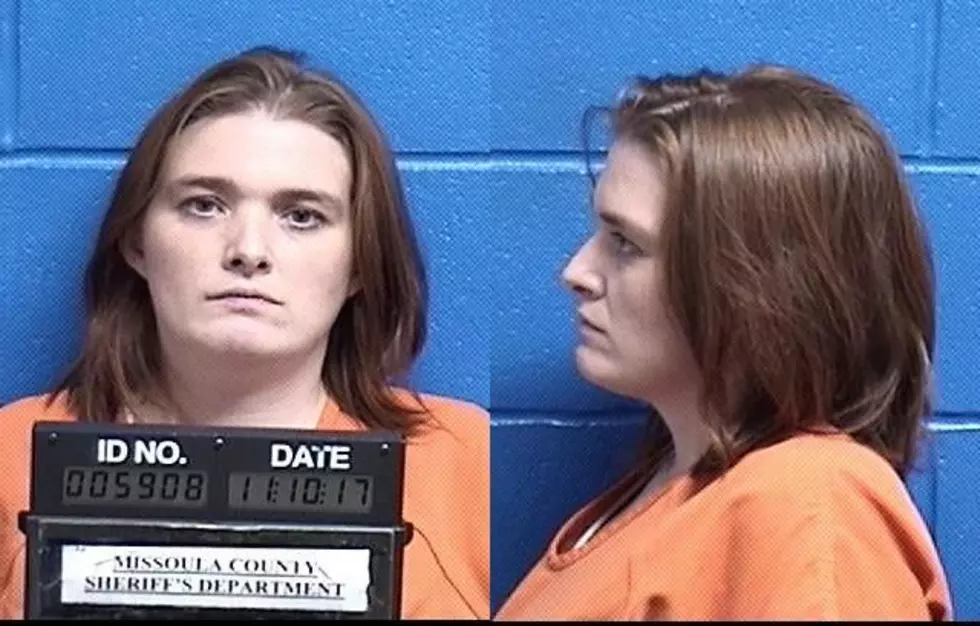 Missoula Woman Calls 911 During Early Morning Burglary
Kerina Mosslander
A Missoula homeowner called 911 early Friday Morning reporting that a burglar was in her home.
"About 3:30 a.m., officers responded to a 911 call by a resident in the 800 Block of Stoddard who reported that she had just heard someone enter her home," said Missoula Police Public Information Officer Travis Welsh. "By the time, officers arrived, she let them know that she had seen a single person leaving that appeared to be dressed in black."
Police arrived on scene and were able to quickly detect two suspects.
"Officers began to search the area and found a male and female walking a short distance away, both matched the description given by the complainant," said Welsh."In the course of their field investigation, they determined that one of the individuals was actually involved and  she was identified as 35-year-old Kerina Mosslander.
Mosslander had items on her person that were reportedly taken from the residence, the man she was walking with was not arrested. She was charged with Felony Burglary and police are trying to determine how she broke into the home.