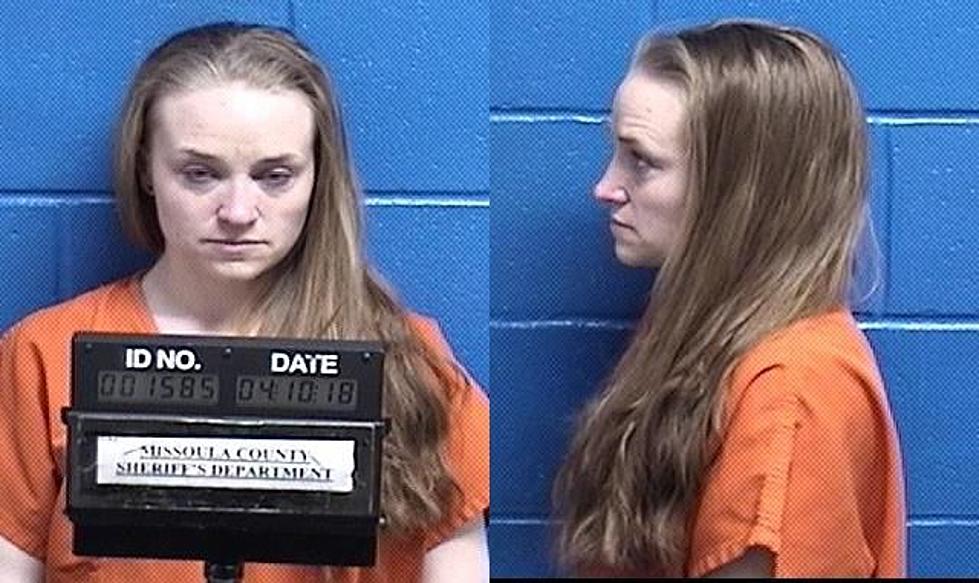 Missoula YMCA Worker Caught With Meth at Work, Cared for Infants
Photo courtesy of Missoula Jail
Missoula Police arrested 30-year-old Autumn Heinz Tuesday, April 10, after staff at the YMCA called to report suspicious activity. YMCA Interim Executive Director Heather Foster says a coworker alerted management.
"[An employee] had a pretty reasonable suspicion that one of her coworkers was in possession of and potentially utilizing drugs while at the YMCA learning center, which is our child care center out on Palmer," Foster said. "The employee was in possession of methamphetamine. We know that she had it on her person at least at the time of her arrest. She was most likely smoking methamphetamine and it was taking place in our laundry room."
Foster says the facility will need to be closed for an unknown amount of time for investigation, but says they do know that the laundry room tested positive for meth with a rapid test. The laundry in the room was thrown out, but there are still concerns that children came into contact with meth.
"Our concern is touch-contact: if this employee utilized the drug and then went in and handled, or talked to, or was around children," Foster said. "She was one of our primary care givers. She worked in our infant classroom. We know that this employee was contained to one classroom in our building. The population of children that would have direct contact with her is about 12 kids."
The YMCA main campus on Russell is opening its child watch to try to maintain services for the 56 children that use the Learning Center. Heinz is facing three felony counts for the activity, including felony endangerment charges, because of the risk to children.