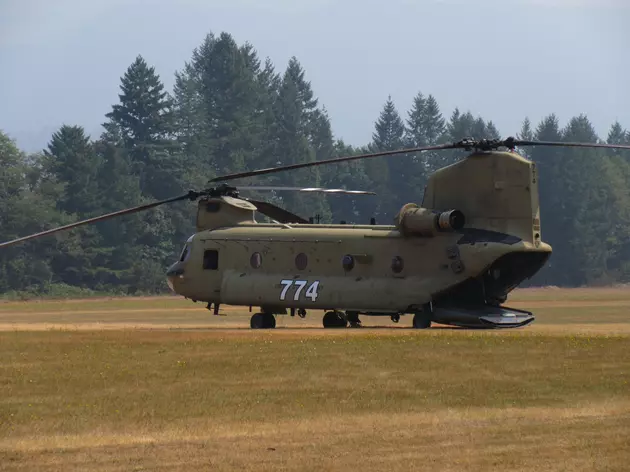 Montana Air National Guard Called Off Lolo Peak Fire Due to Improving Conditons
Photo courtesy of inciweb
Around 60 Montana Air National Guard units were expected to prepare for work on the Lolo Peak Fire near Missoula today, August 28, but changing conditions on the fire have led to a change in plans.
"Earlier this month we sent out National Guard Soldiers to the Lolo Peak fire to staff 35 security checkpoints around the fire," said National Guard Captain and Public Affairs Officer Ryan Finnegan. "A few days ago we were planning to send out some air guard personnel to replace those soldiers as the reached the end of their 15 day mobilization. However, operations on the Lolo Peak Fire are changing and at this point the security mission is only four checkpoints."
According to Finnegan, the checkpoints will soon be managed by local officials.
"Those former checkpoints are going to be managed by civilian security with a scheduled offhand from the Military to the civilians on Thursday, August 31. There's always a chance that they will request our helicopters as needed, Montanan National Guard is ready to respond to any request for support, so if we get a request back at Lolo Peak, we will go back as needed."
Finnegan said that as of Monday, 152 Montana National Guard members were helping with fires across the state including initial attack response on fires in the Helena, Phillipsburg and Missoula areas. Many of those troops are working on the Lolo Peak Fire and Meyers Fire