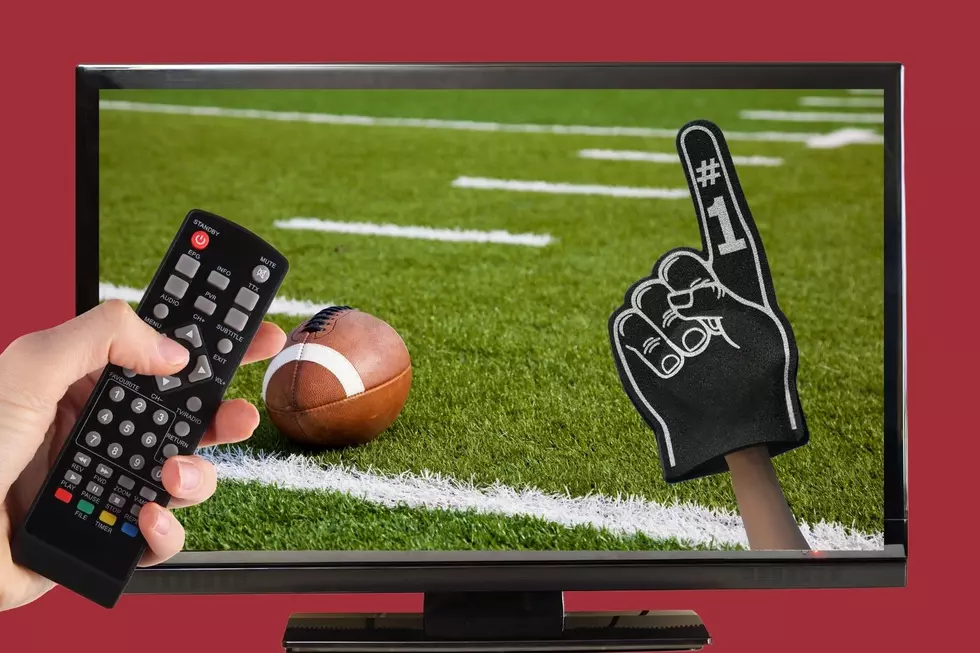 Montana and Montana State Football Have a New TV Home This Fall
Photo: Canva
As Hank Williams, Jr. asked so many times while singing the theme song on ESPN, "are you ready for some football?" I know, I know, it's pretty much baseball season right now and football isn't until the fall. So maybe a better question would be "are you ready for some football news?" The University of Montana, along with Montana State University and the Big Sky Conference, shared some big news about how we'll be able to watch games for the upcoming season.
Griz games will be on local television
A new three-year deal will bring Big Sky Conference games to local Scripps television stations on the Montana Television Network beginning with the 2022-2023 season. In Missoula, the new home for Griz football will be KPAX. It's a pretty big change as games will no longer air on Root Sports. That means you'll no longer have subscription fees associated with the channel the games air on as they'll now be available for free on local television.
Thoughts on the new agreement from Big Sky Conference commissioner Tom Wistrcill were shared in an online KPAX article:
This partnership with Scripps allows Big Sky fans to watch games throughout our entire footprint. One of the primary objectives with our conference's media rights is to maximize the number of people who can watch our teams compete, and this deal complements our ESPN relationship by providing extensive television coverage with a renowned media company that has existing relationships across the Big Sky.
Some details of today's announcement include:
MTN will have the rights to broadcast up to 14 conference football games involving Montana and Montana State
UM and MSU will each have one home and one away game in prime time
The rest of the games will air in the afternoon
The 121st Brawl of the Wild will be shown for free on MTN's CBS Stations (KPAX in Missoula)
Scripps will have the first right to broadcast as many as eight women's or men's basketball games involving Montana or Montana State
The Big Sky Conference will retain rights to digitally distribute and stream programming via the ESPN+ app
Broadcasts on Scripps stations will not be subject to any blackout restrictions
It sounds like it'll be a pretty good deal for Griz and Bobcat fans when football season comes around. What do you think of the new television deal for Big Sky Football?
Get to Know Missoula A to Z
All about Missoula, Montana.
NOSTALGIA: See Photos of 1930s Missoula, Montana
See if you can recognize these iconic locations in downtown Missoula, Montana.
Private Montana Island Listed For 72 Million Dollars
The largest private island west of the Mississippi River is located on Flathead Lake in Montana. The island which is well over 300 acres comes with two "villas" The main villa and the guest villa. The main villa is over 45 thousand square feet and has an underground shooting range.