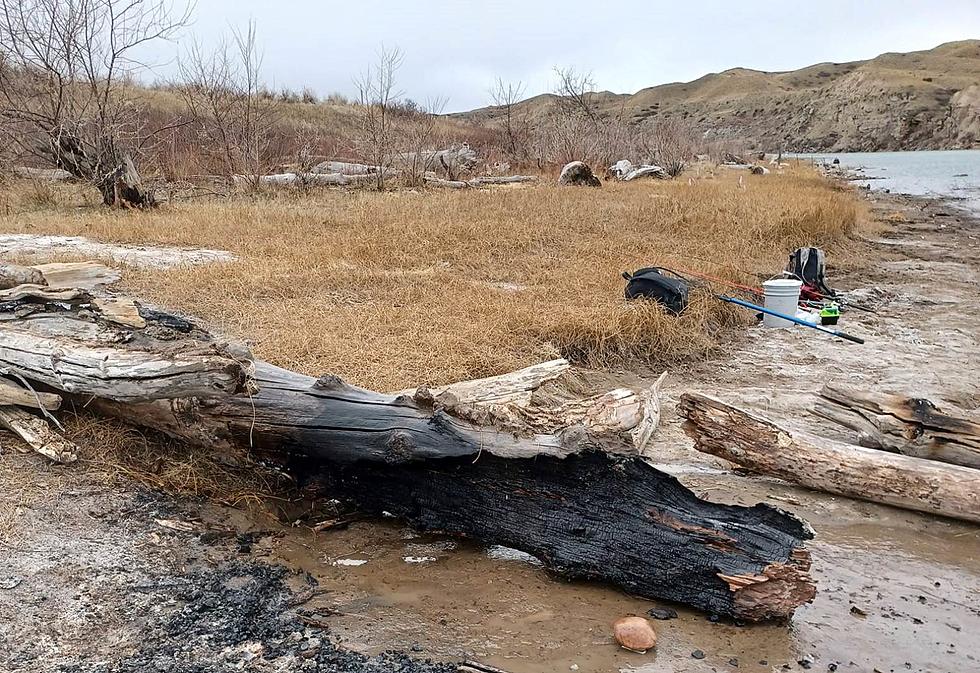 Montana Angler Cleans Up Disgusting Trash and Abandoned Campfire
Image courtesy of montanaoutdoor.com
Nobody sets out on a fishing trip thinking, "gosh, I sure hope some slobs left a big mess on the shore for me to clean up."
As Montana's population grows, more and more we are sharing fishing access and campground sites. And additional people with disregard for their surroundings can lead to a lot of anger and frustration. Thankfully there are people like Ronald M. - and probably people like you - who care enough to do the right thing.
Widow Coulee is a scenic fishing access site on the Missouri River, about halfway between Great Falls and Fort Benton in Cascade County. Its concrete ramp makes for a convenient launch and it also includes toilet facilities.
It's a place where Ronald M (his social media identifier) likes to get away and enjoy a stretch of one of Montana's most famous attractions, the Mighty Mo. Recently, he found a fishing trip much less enjoyable than most, having to be responsible for others' carelessness, indifference and neglect.
Here is an excerpt from Ronald's post on a fishing group social media platform:
"To the a***holes at Widow Coulee, you're welcome for me putting out the fire you left going. Got down there, saw smoke and checked it out and sure enough it was still going. No one was there so got lucky. Had my bucket and had to dump about 50 gallons on it. Stuff like this is what makes Montana FWP shut places down. Also took out tons of trash that was left."
It's unfortunate that's just the way it is sometimes. Again, props to Ronald M. and other conscientious and caring Montana outdoor recreation enthusiasts who undoubtedly would have done the same thing.
20 Impressive Features at the New and Improved Missoula Airport
Missoula's new airport will include large windows for loved ones to watch planes depart and arrive, and the only escalator on this side of Montana! Plus, a keggerator system for the Coldsmoke Tavern.