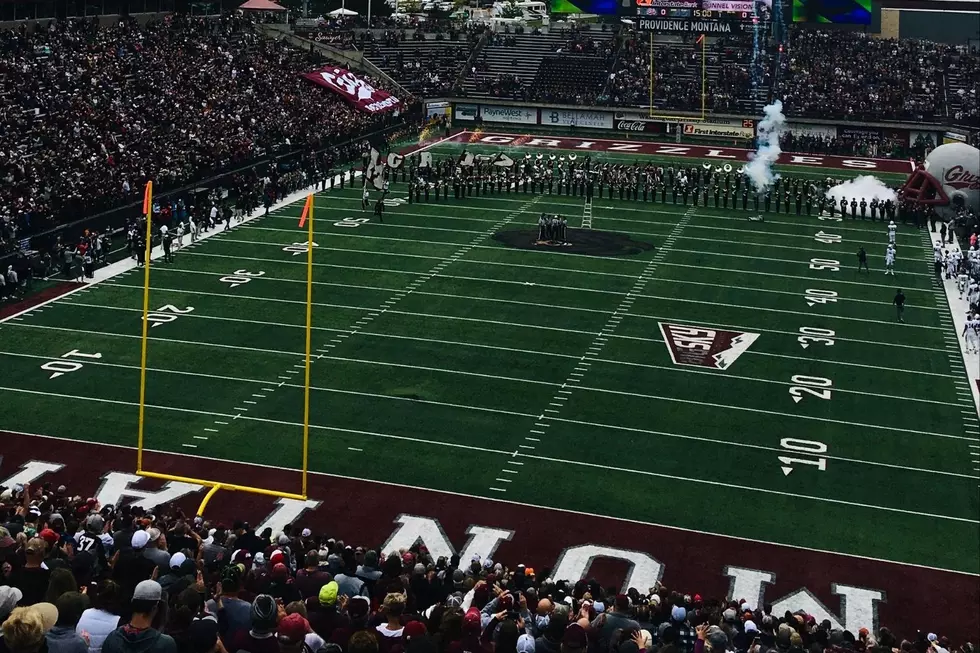 Montana Grizzlies Look to Get Back on Track Against Dixie State
Credit: Nick Chrestenson
The Montana Grizzlies are returning home this weekend and I think everyone is expecting a big bounce back game. Coming off their first loss of the season, a 34-28 heartbreaker at Eastern Washington, the Griz will look to get back on track as first-time opponent Dixie State visits Missoula. This will be UM's final nonconference game of the season and kickoff is at 1:00 p.m. Saturday at Washington-Grizzly Stadium.
Montana dropped from No. 4 to No. 6 in both the Stats Perform media poll and the AFCA FCS Coaches' poll this week after Saturday's loss. However, the Griz are the highest-ranked one-loss team in the FCS, with four undefeated teams below them in the polls.
Who is Dixie State?
If you've never heard of the Dixie State Trailblazers before, you're probably not alone. They are currently in their first full year competing at the FCS level after making the transition from D-II in July of 2020. They played five games in the spring of 2021 and finished with a 2-3 record. They are a new member of the Western Athletic Conference, which will officially open conference play in 2022.
So far this year, the Trailblazers have a 0-4 record, with losses to three Big Sky teams at a combined score of 120-31.The Griz hope to continue that trend this Saturday. Dixie State played its first non-Big Sky team of the year last week, falling 55-7 to No. 3 South Dakota State. The Griz will be favored heavily in this game and this could be the exact game they need after a tough result last weekend.
Montana is currently riding an 11-game home win streak dating back to 2019. The Griz went 7-0 at home that season and added two more home wins in the spring of 2021. The Griz already have wins over Western Illinois and Cal Poly so far this season. Montana currently holds a 211-33 all-time record inside Washington-Grizzly Stadium.
How to Watch and Listen
Montana has had two straight sold-out games at home and they want to pack the stadium again on Saturday. Tickets are going fast, but you can get yours right here. For those not planning on going to the game, ABC Montana will provide a statewide broadcast. You can also listen to the game on our FREE KGVO app.
"Voice of the Griz" Riley Corcoran and long-time analyst Greg Sundberg will bring you the action live.
LOOK INSIDE: Glacier Bear Retreat, the Only Private Home in Glacier Park That Is For Sale
8 Great Ways To Spend Halloween In Missoula This Year
Here are just some of the exciting events that are happening all around Missoula to celebrate the Halloween season in 2021.