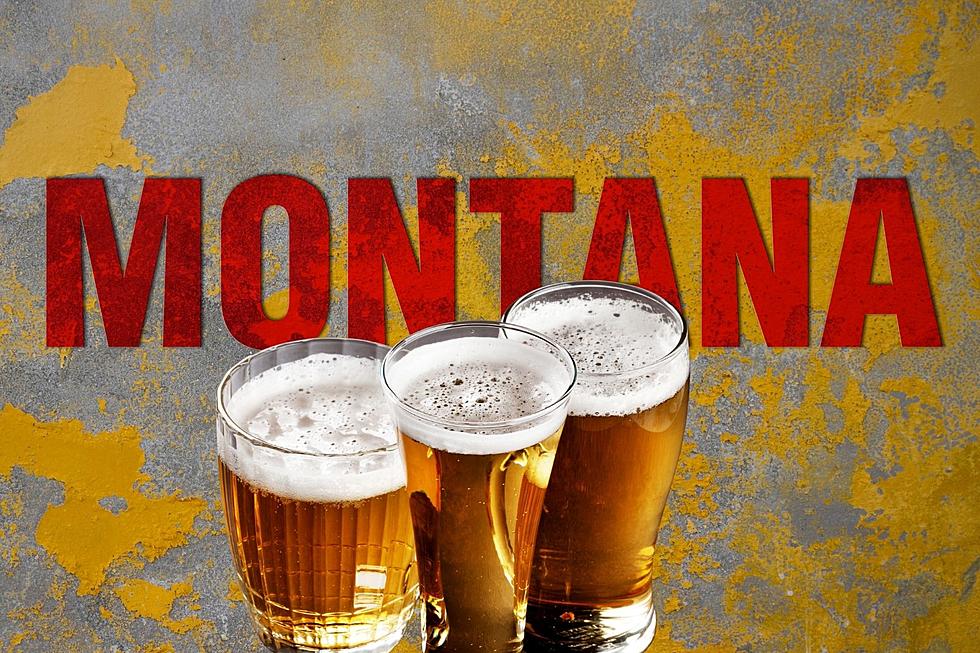 Multiple Montana Brewers to Release Their 2022 Last Best Pale Ale
Photo: Canva
Sometimes things just fall into place and everything works out like it was meant to be. Montana Day, an unofficial holiday that serves as a day of appreciation for all things Montana, is on April 6th (4-0-6 Day.) We follow that up with National Beer Day on April 7th. How perfect is that for back-to-back reasons to celebrate? Even better, 4-0-6 Day has also come to be known as New Beer's Eve. You gotta love it!
Montana breweries will release their Last Best Pale Ale on Montana Day
For the second year, multiple Montana Brewers Association (MBA) members are creating a Montana-made beer with 100% of the ingredients provided by Montana producers. Fifteen breweries are participating to produce their own recipes and provide their unique versions of the 2022 Last Best Pale Ale. Twelve of them are set to have their creations available on April 6th. It's expected that more breweries will eventually join in to produce additional versions of the Last Best Pale Ale.
I can think of no better way to celebrate our great state and its people than with a Montana-made beer brewed with Montana-grown malt and hops. We're so thrilled to have Montana hop growers, Montana barley growers, Montana maltsters, and, of course, Montana brewers all participating in this collaboration beer. From the barley fields to your local taproom, Montana farmers, maltsters and brewers have produced a beer that embodies why this state we love is known as the Last Best Place  -MBA Executive Director Matt Leow-
Participating Breweries for the 2022 Last Best Pale Ale include:
2 Basset Brewery (White Sulphur Springs)
Bitter Root Brewing (Hamilton)
Blackfoot River Brewing Co. (Helena)
Bonsai Brewing (Whitefish)
Burnt Tree Brewing (Ennis)
Cabinet Mountain Brewing Co. (Libby)
Draught Works Brewery (Missoula)
Highlander Beer (Missoula)
Kalispell Brewing (Kalispell)
Katabatic Brewing Co. (Livingston)
KettleHouse Brewing (Missoula)
MAP Brewing Co. (Bozeman)
Ronan Coop (Ronan)
Sacred Waters Brewing Co. (Kalispell)
Ten Mile Creek Brewery (Helena)
**(Bitterroot Brewing, Bonsai Brewing, and Highlander Beer may not be on tap by 4/06. Check brewery websites or locations for release dates.)**
Help yourself to a Last Best Pale Ale and help the cause when you do
Not only is it pretty cool to experience the different tastes that come from each brewery with their Pale Ales, but it's all for a great cause as well. Breweries donate a portion of the proceeds to the MBA to help promote production and sales of Montana-made beers. You can enjoy this year's different versions of the Last Best Pale Ale throughout the rest of the year, while supplies last.
See the official press release from the Montana Brewers Association HERE.
LOOK: Best Beers From Every State
To find the best beer in each state and Washington D.C., Stacker
analyzed January 2020 data from BeerAdvocate
, a website that gathers user scores for beer in real-time. BeerAdvocate makes its determinations by compiling consumer ratings for all 50 states and Washington D.C. and applying a weighted rank to each. The weighted rank pulls the beer toward the list's average based on the number of ratings it has and aims to allow lesser-known beers to increase in rank. Only beers with at least 10 rankings to be considered; we took it a step further to only include beers with at least 100 user rankings in our gallery. Keep reading to find out what the best beer is in each of the 50 states and Washington D.C.
LOOK: Here is the richest town in each state
Just saying the names of these towns immediately conjures up images of grand mansions, luxury cars, and ritzy restaurants. Read on to see which town in your home state took the title of the richest location and which place had the highest median income in the country. Who knows—your hometown might even be on this list.