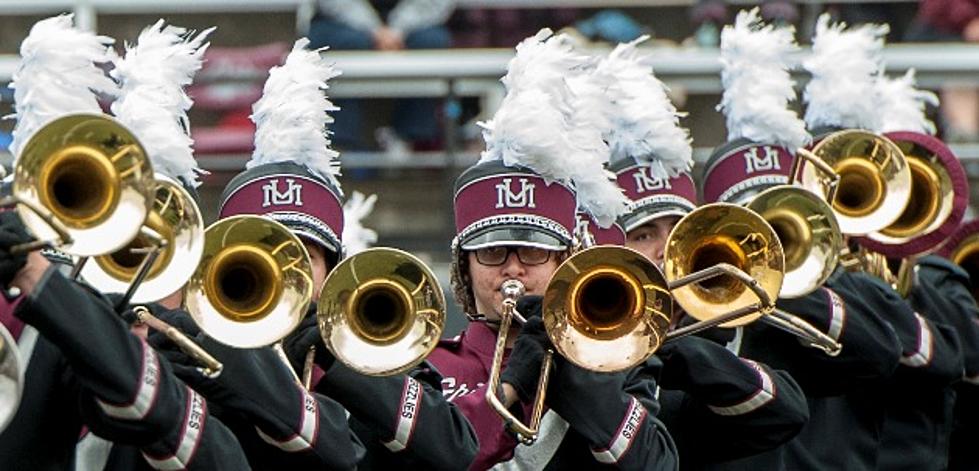 No Parade but UM Homecoming Events are Already Underway
Todd Goodrich
Yes, due to the fact that the Beartracks (formerly Higgins Avenue) Bridge is under construction, there'll be no University of Montana Homecoming Parade this year, however, Homecoming events are still planned through the week.
Director of Alumni Relations at the University of Montana Leann Meyer spoke to KGVO about the full week of events going on throughout Missoula.
"We look forward to welcoming alumni and friends as they continue their arrival throughout the week," said Meyer. "There are a lot of happenings going on that really provide something for everyone. From the 'Hello Walk' that starts Tuesday to "Griz on Tap' that's happening Thursday at Draught  Works. We have our Distinguished Alumni Award ceremony Friday evening, followed by the Yell Night Pep Rally, and then we'll be welcoming alumni and friends for a morning of tailgating and then the game on Saturday."
Meyer focused on the Distinguished Alumni ceremony and banquet.
"The Distinguished Alumni Award ceremony is an incredible opportunity for folks to come and hear from distinguished alums that have been nominated and selected for this elite award," she said. "They will be attending the ceremony and part of a panel that's moderated so we can hear about their great achievements, and that event starts at 5:30 p.m. and it will be followed by a reception, and that's all before the Pep Rally."
In lieu of the homecoming parade, Meyer named just one event that she believed would provide fun for all Griz fans.
"I don't think you can go wrong with the Yell Night Pep Rally to be able to welcome the coach and the football team, the marching band and fireworks," she said. "It's a very festive night to be with the Spirit Squad and Monte. So in terms of a big Hurrah and public engagement, I couldn't pass that up. But I really think individuals should consider attending the Distinguished Alumni Award Ceremony. We have incredible alumni here at UM, and what better way to hear from some of the most elite."
Meyer said with the rapidly increasing COVID 19 situation on campus and throughout the community, she described the precautions planned by UM officials.
"I know our campus leadership is assessing the situation every day and making recommendations," she said. "Currently on campus we are requiring masks indoors and in populated spaces, especially indoors when they're not eating or drinking. Otherwise, there'll be communication throughout the week as things happen in each event to ensure that everyone is enjoying their time safely."
Click here to see a full schedule of UM Homecoming events.
According to a University of Montana Athletics official, there are still tickets available for the Homecoming game with Cal Poly San Luis Obispo Mustangs at 1:00 p.m. inside Washington Grizzly Stadium. Get your tickets online here.
TACKLE THESE: Check Out the Best Uniforms In Each NFL Team's History