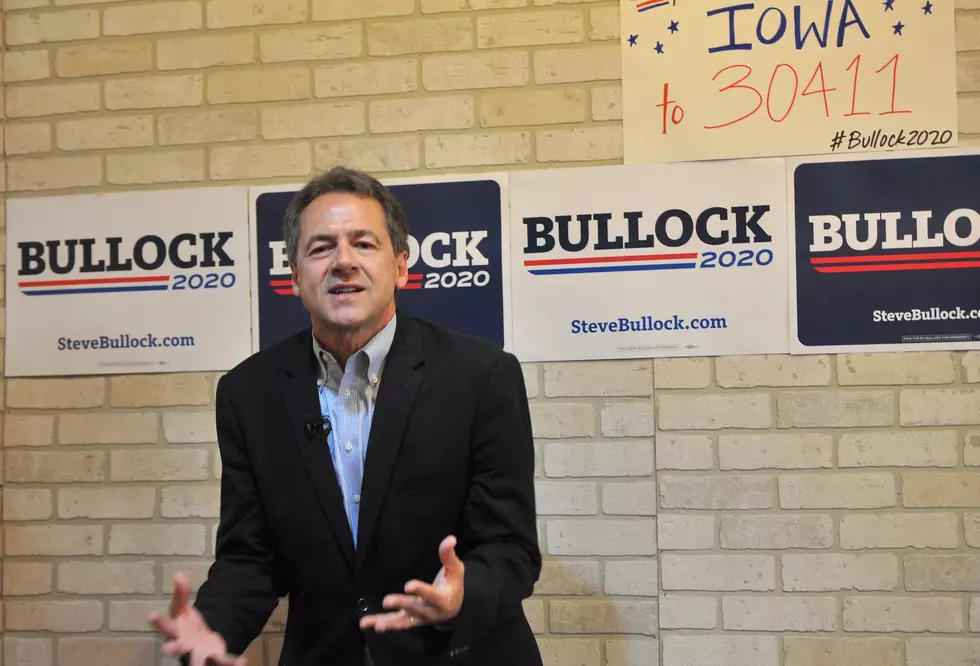 Remember Bullock's Weird Montana Easter Proclamation?
(Photo by Steve Pope/Getty Images)
The newly elected senator from Georgia ended up deleting an Easter tweet deemed heretical by most of the Christian faith. The worst part? Georgia Democrat Sen. Raphael Warnock (D-GA) is supposedly a pastor.
It reminded me of the absurd directive put out by Montana's former liberal Governor Steve Bullock (D-MT) last Easter, during the height of the lockdowns and restrictions that he imposed on the state of Montana.
Do you remember that? The same guy who shut down churches had the nerve to declare the Easter Bunny "and other magical creatures" as essential workers. It certainly came across at the time, whether intentional or not, as if he were attempting to equate a belief in God as though it were some "magical creature."
Here's part of the directive:
Magical entities, including but not limited to the Easter Bunny and the Tooth Fairy, may freely travel into and through Montana to perform services essential to Montanans.

Magical entities must leave behind a gift—for example, eggs, chocolates, or the fair market value of a baby tooth—at every home they visit, and must follow social distancing guidelines.

This Directive does not modify, abridge, or limit the effect of any other statute or administrative rule regulating magical entities.
The move was also an attempt at the time to try to get some press attention. Bullock was running as the Democrat US Senate candidate, while his lieutenant governor lost the gubernatorial race for the Democrats in the same year.
As our colleague Michael Foth reported at the time, Easter 2020 was very much different than Easter 2021 for most of us:
Easter is going to be a little different this year for most of us. The only church service you'll be able to attend will have to be virtual. Going to your parents or grandparents or friends house for ham or prime rib won't be happening either if you are following social distancing guidelines. Easter Brunch at one of Billings fantastic restaurants will have to wait till next year as well.

Read More: Governor Bullock Declares Easter Bunny Essential Service |
How Many in America: From Guns to Ghost Towns
Can you take a guess as to how many public schools are in the U.S.? Do you have any clue as to how many billionaires might be residing there? Read on to find out—and learn a thing or two about each of these selection's cultural significance and legacy along the way.