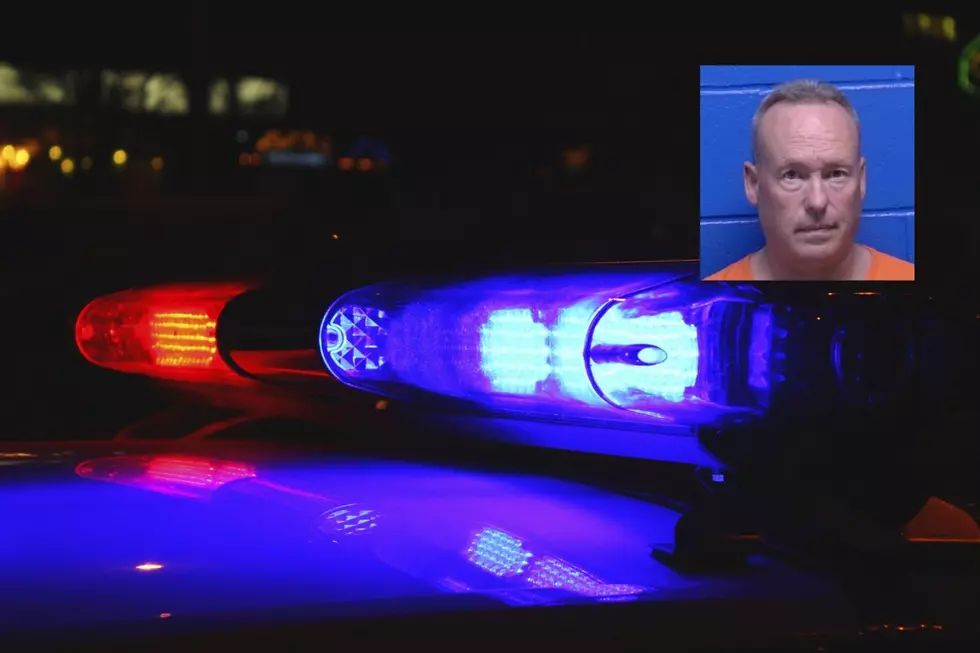 Washington Man Gets Arrested for His 9th DUI in Montana
File photo: Alex_Schmidt, Getty Stock/Think Stock; Mug Shot: Missoula Jail
On June 7, 2022 at approximately 12:12 a.m., a Montana Highway Patrol trooper was traveling eastbound on Interstate 90 near mile marker 104 and observed a Red Ford Explorer speeding, failing to maintain its lane, and leaving its lane of travel. The Trooper activated his radar and clocked the vehicle traveling 81 miles per hour in a 65 mile per hour zone.
The trooper initiated a traffic stop and identified the driver as 54-year-old Jon Henry Pierre. According to the trooper, Pierre appeared to be intoxicated. Pierre had slurred speech, his eyes were red and watery, his clothes appeared disheveled, and there was an odor of alcoholic beverage on his breath as he spoke.
The trooper did not observe any open alcoholic beverages in the vehicle, but he did observe a large cooler in the front passenger seat. When asked if he had had anything to drink tonight, Pierre stumbled to say "Budweiser". Pierre stated he had been drinking while driving and had had at least "three beers."
Due to the presence of two firearms in the front passenger seat, the trooper requested that Pierre exit his vehicle and sit in a patrol vehicle while waiting for another trooper to come to the scene. When the other trooper arrived, Pierre was asked to step-out of the patrol vehicle so the original trooper could conduct Standard Field Sobriety Tests.
Pierre exhibited 6/6 clues on Horizontal Gaze Nystagmus. The trooper requested that Pierre sit on his front bumper during that test as Pierre was unsteady on his feet and unable to keep his balance. Due to an alleged ankle issue, Pierre refused to finish the Walk and Turn and One Leg stand tests. Pierre was read the Preliminary Alcohol Screening Test advisory and refused to provide a sample. Pierre was read the Implied Consent Advisory and again refused to provide a breath sample. Pierre was then taken into custody for DUI.
A search warrant for Pierre's blood was granted by Judge Jacob Coolidge. Court documents indicate the State is awaiting the toxicology results of Pierre's blood from the Montana State Crime Lab.
When Pierre was asked where he was going, he said he was coming from Washington to Helena to visit his ill father. Pierre's driving history showed eight lifetime convictions for DUI out of Washington State. Pierre is currently being charged with an additional felony DUI.
The information in this article was obtained from sources that are publicly viewable.
WOW! Photos from the Newly Opened Missoula Airport
The wait is over and the new terminal at the Missoula Montana Airport opened June 8, 2022. Get a peek inside from the perspective of a passenger.
20 Impressive Features at the New and Improved Missoula Airport
Missoula's new airport will include large windows for loved ones to watch planes depart and arrive, and the only escalator on this side of Montana! Plus, a keggerator system for the Coldsmoke Tavern.
WOW: This Missoula Mansion For Sale Was Once a Sorority House
This is the most expensive home on the market in Missoula, Montana as of January 2022.