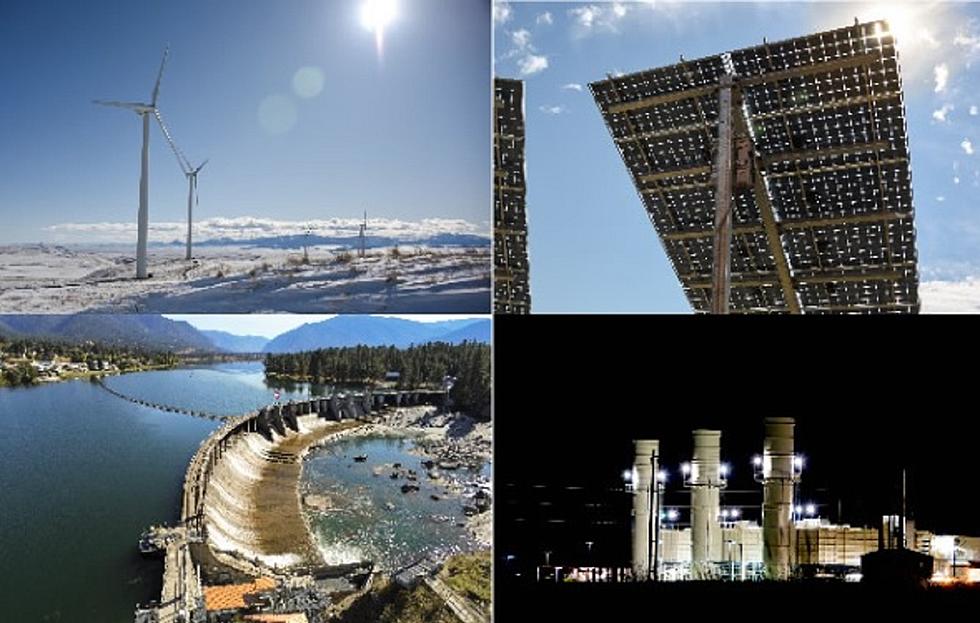 Will Montana's Power Grid Stand Up Against the Cold Snap?
photo courtesy of Northwestern Energy
With temperatures and wind chills plummeting during the cold snap that is affecting a large portion of the United States this week, one question stands above the rest.
Can the power grid stand up to the increased demand to keep homes in Montana, and across the nation, hold up?
KGVO News reached out to Northwestern Energy's Public Information Director Jodee Black for answers. She started with the relationship between her company and the National Weather Service.
"We work very closely with the forecasters from the National Weather Service, so we are prepared for this increase in demand for energy in Montana which we are already beginning to see," said Black.
Black said there are a multitude of resources where Northwestern Energy can go to keep Montana homes warm in the winter.
"You see, our portfolio in Montana is diverse," she said. "We have a mix of supply generation resources that include wind and solar but we also are relying very heavily on our resources that can provide generation on demand as needed and for stainable amounts of time which we expect this cold snap to be. Thermal resources include coal generation from Colstrip and other resources as well as natural gas plants which can be called upon when demand is very high and when intermittent resources such as wind are not producing energy."
Black said at the start of any cold snap in the winter or heat wave in the summer, it's important for consumers to prepare for a possible power outage.
"It's a good time for all of us to think about if we do have an energy outage what we can do to prepare in advance for that?" she asked. "Do you have an outage kit? Do you have battery operated or rechargeable items such as a radio? Do you have flashlights and do the flashlights have batteries? Do you have bottled water and perishable food and a manual can opener available? Do you have your medication and also supplies for your pets?"
Black supplied contact information for all Montana residents to reach Northwestern Energy in case of a power outage.
"You can report an outage at Northwesternenergy.com, or you can call 24-hour line at 1-888-467-2669."
WOW: This Missoula Mansion For Sale Was Once a Sorority House
This is the most expensive home on the market in Missoula, Montana as of January 2022.
10 Fun Things to Do This Month in Missoula
Now that the holidays are behind us, here are some fun events to look forward to in January of 2022 in Missoula!
How to Use the KGVO App and Helpful Features You Need to Discover
Download the KGVO App to access Talk Back On Demand, receive alerts with the latest news, and hear featured guests anywhere anytime.