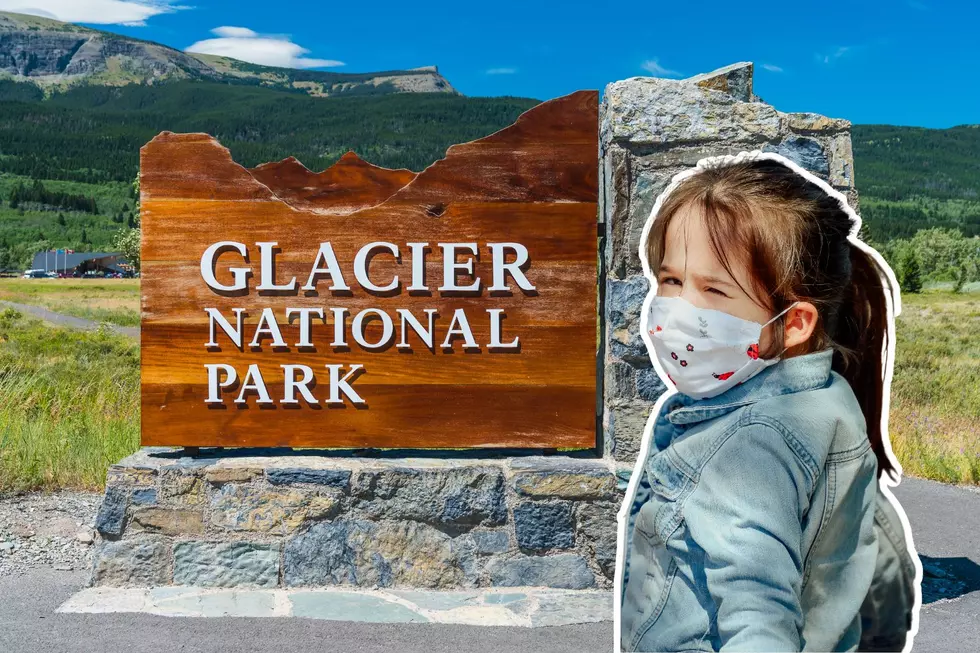 Headed to Glacier National Park Soon? Pack Your Face Mask
Photo: Canva
I know we're not exactly finished with the whole COVID scare yet. And maybe we won't ever be. But I do have to say that it's been pretty glorious to not worry about carrying around a mask for a while. Thinking back over the last few months, since the airports did away with the requirements, I think the doctor's office is the only place I've had to wear one. (Bonus: check out the photo gallery at the bottom of this article for pictures of the new terminal that just opened at the Missoula Airport.) While we're pretty much mask-free these days, if you plan on visiting a certain beautiful National Park in Montana during the summer, you might want to make sure you have a mask in tow for the trip.
Glacier National Park has announced that they've implemented a mask mandate because of a rise in COVID cases. That might seem like a bold statement but it's really not as extreme as it sounds. You might be thinking "why would I have to wear a mask when I'll pretty much be outside at GNP?" Well, you don't if you're outside enjoying all that the park has to offer. The new mask mandate applies to all visitors that will be inside a federal building in Glacier National Park.
I guess it all makes sense. Tons of strangers from all different places bringing their germs to a common indoor area at the park? Maybe masks aren't the worst idea until COVID cases bottom out again! And if you're wondering about being able to skate around the reinstated mandate because you're vaccinated, no go. Masks are required for all, vaccinated or not.
Hopefully, masks will only be needed as a very short-term solution. But do keep it in mind if you plan on checking out Glacier in the near future.
WOW! Photos from the Newly Opened Missoula Airport
The wait is over and the new terminal at the Missoula Montana Airport opened June 8, 2022. Get a peek inside from the perspective of a passenger.
9 Pictures of The Cutest Little Critter in Montana
This wild animal is known as the most adorable species in Yellowstone National Park.
Top Five Hiking Trails In Montana
Montana's wonderful outdoor scenery is best experienced up close and personal. Here are our favorite hiking trails throughout the entire state.