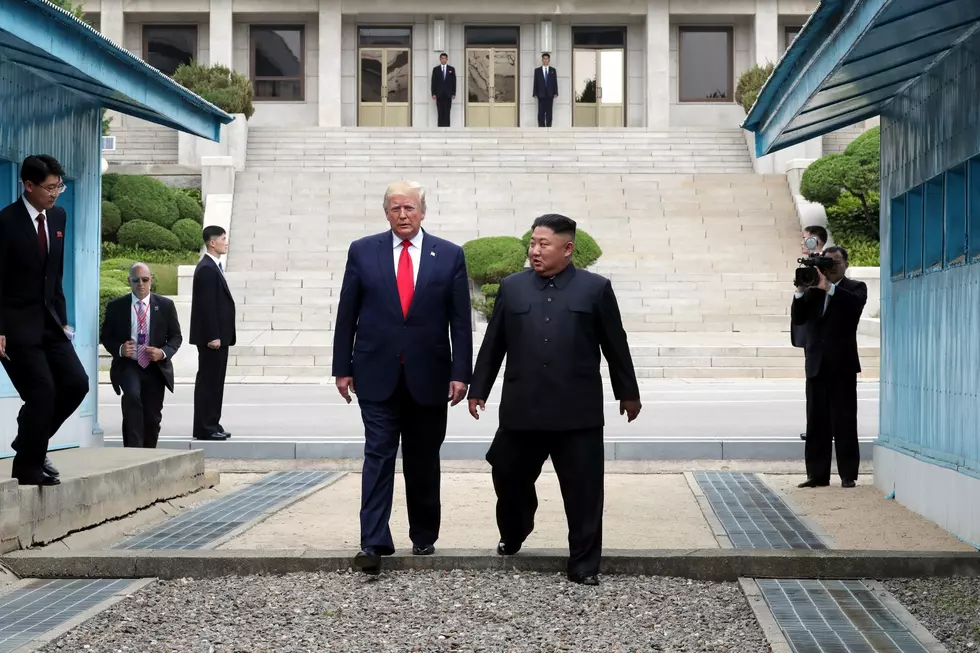 Miele: Trump Makes History, Opponents Make Trouble
(Photo by Handout/Dong-A Ilbo via Getty Images)
Longtime Daily Inter Lake editor Frank Miele started a new blog called Heartland Diary USA. He's got a great piece posted following the historic visit into North Korea by President Trump:
John Delury, a Korea expert at Seoul's Yonsei University, tweeted, "North Korea has to be made to feel less threatened, more secure, less under siege, more welcome in the world. … For Donald Trump to meet with Kim Jong Un, however briefly, on a Sunday in the DMZ — a barren no man's land that embodies the unhealed wound of post-WWII division, the Korean War, and 70 years of animosity — advances the cause of 'establishing new relations.'"

There you have it. A president trying to make history versus an opposition party trying to make trouble.
Click here for Miele's full piece (as mentioned on Monday's Montana Talks statewide radio show).
Just before the historic meeting, newly minted White House Press Secretary Stephanie Grisham literally pushed back on North Korean security guards, who were blocking reporters, in order get American press access to the historic moment.