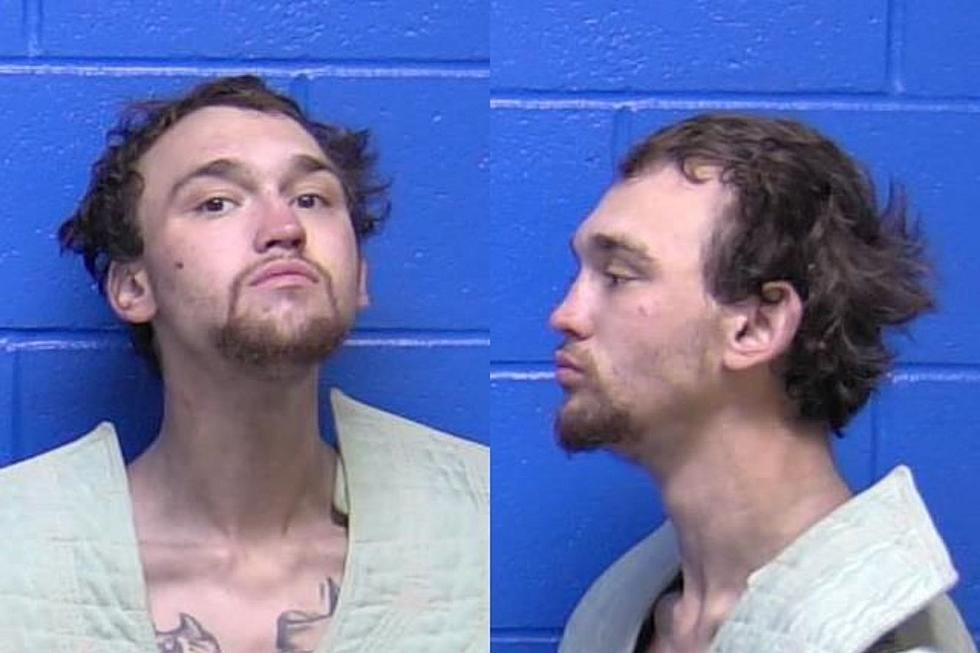 Missoula Man Threatened People with a "Sword" and Knives on North Reserve
Credit: Missoula Jail
On Saturday, 911 received multiple calls about a male carrying knives and threatening people. The first caller reported that she had seen a male in the far end of the parking lot in the 2600 block of North Reserve Street. When he saw her, he made a 90 degree turn and started walking straight towards her. The female said she ran to her car, got in, and locked the doors. Police Public Information Officer Lydia Arnold explains.
"Dakota Eyster was taken into custody by Missoula Police Department officers and jailed on two counts of assault with a weapon following multiple citizen reports of him brandishing a knife in the commercial retail area of North Reserve Street," Arnold said. "Eyster brandished a knife at citizens, and also approached cars asking for money and different items. When denied the items, Eyster would threaten to kill or shoot the person and showed them the knife."
Eyster approached the initial caller's car and stood next to her front driver's side tire. She said Eyster was staring at her with a "sword" in his left hand and a knife in his right hand. Eyster began walking circles around the female's car while she was in it. Another female exited a business into the parking lot and Eyster walked straight towards her. The first female watched as Eyster got within three feet of the other female. However, he passed by, holding the knife in his right hand behind his back.
A second caller reported that he had been sitting in his parked vehicle in the Target parking lot when Eyster walked up to his open driver's side window and asked for money. The male told Eyster he did not have any money to give him. Eyster then asked for cigarettes. The male told Eyster he did not have any cigarettes.
The male asked Eyster to move away from his car. Eyster then brandished a knife, holding the blade toward male's face and said "I'll f*****g kill you." Eyster walked towards the male's tire and made a stabbing gesture towards it before walking away. The male called 911 and followed Eyster from a safe distance until law enforcement arrived.
Missoula Police Department officers located Eyster walking south on Latimer Street. Several knives were removed from sheaths on Eyster's person, as well as from his pockets.
"On scene, officers were able to collect preliminary witness statements, statements from the victims, and identify locations of video surveillance," Arnold said. "A knife was recovered on Eyster and he was taken into custody."
Eyster is currently being charged with one count of assault with a weapon.
How Pumpkins for the Pov Helps Missoulians
18 Cool Things to See at the New SCHEELS Store in Missoula
The wait is over! Have you checked out the new store at Southgate Mall yet? Here's a collection of things that I found to be pretty cool while walking around SCHEELS.