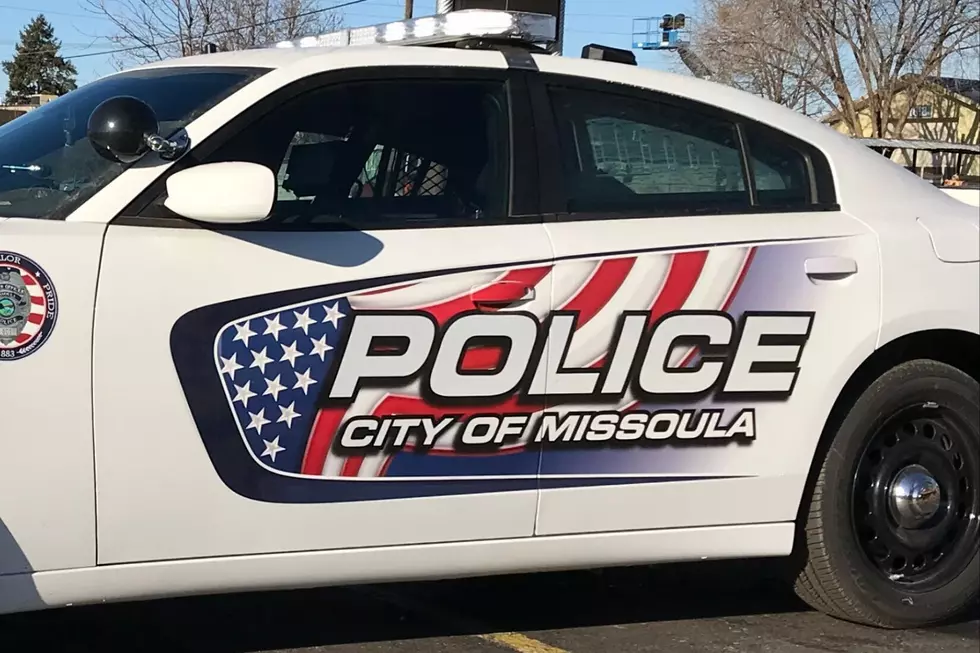 UPDATE: Missoula Shooting Suspect Taken Into Custody
Credit: Missoula Police Department
UPDATE: 3:41 p.m. - April 4, 2022
The scene in the 700 block of Howell Street is currently being processed by Missoula Police Department Detectives. A male was taken into custody and is currently being held for Criminal Endangerment. Police Public Information Officer Lydia Arnold explains.
"Incident details are limited right now since the scene is still being processed and continued investigation is needed to accurately speak to the 9-1-1 call for service, "shots heard," on April 4, 2022, shortly after 5:00 A.M.," Arnold said. "The Missoula Police SWAT team successfully mitigated the incident and a male was taken into custody. As standard, the male was taken to the local hospital to be medically cleared before taken to the Missoula County Detention Center."
MPD would like to thank the residents in the area who were patient and cooperative. According to Arnold, they are grateful for the overall outcome of the incident.
(second report: 1:50 p.m. - April 4, 2022)
The Missoula Police Department provided the following statement:
The individual has been taken into custody. Law enforcement will remain on scene to continue the investigation.
(first report: 9:31 a.m. - April 4, 2022)
On April 4, 2022, shortly after 5:00 a.m., Missoula Police Department Officers responded to a "Shots Heard Call" in the 700 block of Howell Street.
Here are the facts that are available now:
Based on the initial information and observations, officers remained on scene and created a perimeter of the area.
Members of the Missoula Police Negotiations team are on scene.
The Missoula Police SWAT team has been requested to respond.
MPD asks everyone to stay away from the area for your safety and those on scene.
This is an evolving situation and as detail become available, KGVO will provide more information.
Get to Know Missoula A to Z
All about Missoula, Montana.
Most Expensive Airbnb in Western Montana
Entire villa available on Airbnb
Near Superior, Montana
20 Impressive Features at the New and Improved Missoula Airport
Missoula's new airport will include large windows for loved ones to watch planes depart and arrive, and the only escalator on this side of Montana! Plus, a keggerator system for the Coldsmoke Tavern.