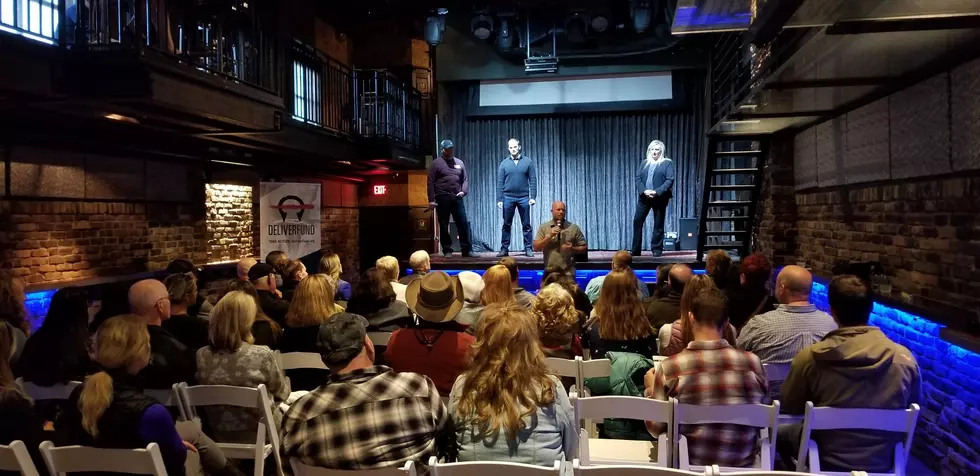 Montanans Leading Fight Against Human Trafficking
Credit Aaron Flint, Townsquare Media
One grew up in Billings and became an Air Force pararescueman before joining the CIA. The other grew up in Whitefish before becoming a Navy SEAL. Together, they're using tools built to track down terrorists- to now track down the vile human traffickers.
As you've probably heard, I've been travelling all across the state, taking the show on the road from Whitefish, Columbia Falls, Great Falls, and back to Billings. While on the road, I was able to catch up with The Deliver Fund CEO Nic McKinley, the former Air Force pararescueman and CIA operator. We also caught up with Jeremy Mahugh, the former Navy SEAL and Deliver Fund co-founder.
The Deliver Fund recently held an event at Casey's Bar in Whitefish. The next day, Nic McKinley and Jeremy Mahugh joined us LIVE on Montana Talks to talk about their efforts to combat human trafficking, both in Montana and across the nation. It really is must-listen audio.
Click below for the full interview from the Whitefish Lake Lodge: