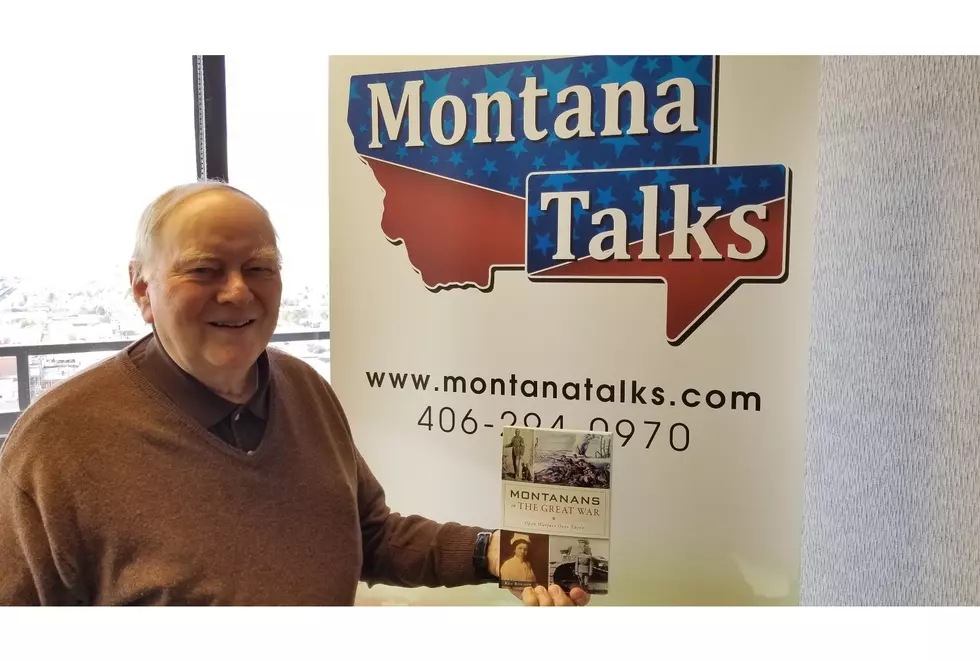 New Book Details Montanans in WWI [AUDIO]
Ken Robison, credit Aaron Flint- Montana Talks.
From the yeomanettes, to the "hello girls," the Marine Corps "Devil Dogs," and more- a new book details the Montanans who served in WWI.
This follows up my first book World War I Montana: The Treasure State Prepares that covered the first year of the war as we built an army and mobilized the nation. My new oen goes on through the great combat period during the Spring, Summer and Fall of 1918, and the postwar period to complete "the war to end all wars."
Check out our full conversation with Montana historian Ken Robison on Montana Talks with Aaron Flint by clicking the video below.