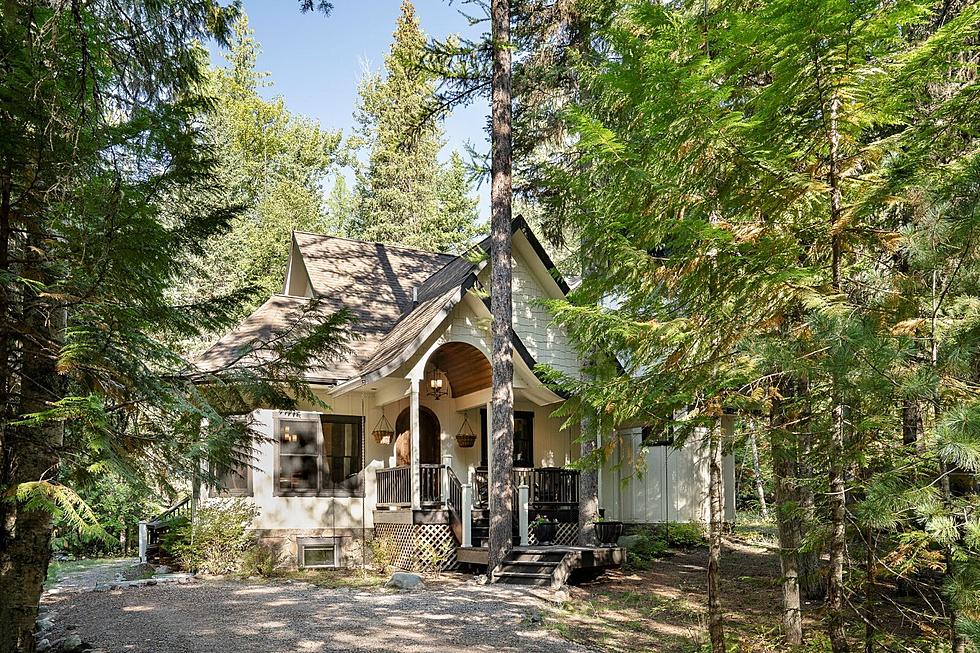 One of the Only Private Homes in Glacier Park is on the Market
Glacier Sotheby's International Realty
When it comes to real estate, Montana has been red hot. Home values have tripled in some areas due to the influx of people escaping crowded cities and states. During the pandemic, Missoula and the Bitterroot saw huge property value increases, as some buyers were buying property "sight unseen." Well, it appears there is a property that just went on the market that just about anyone would buy "sight unseen." One of the only private homes, inside the borders of one of the most beautiful National Parks in the country.
This little piece of heaven is known as Glacier Bear Retreat.
According to Glacier Sotheby's International Realty
Imagine a property so private, it is surrounded by over a million acres of wilderness on all sides. A listing so rare, the last sale of similar private property occurred more than 32 years ago. A property situated at the ''Crown of the Continent,'' inside Glacier National Park in Western Montana.
Imagine having Glacier National Park as your backyard with Going to the Sun Road as your driveway. Having to "shoo" away mountain goats and grizzly bears out of your bird feeder with no neighbors for millions of acres.
The Glacier Bear Retreat has:
6 Bedrooms
4 Bathrooms
1 Partial Bath
3,287 square feet of interior
On a. 77-acre lot
The only part holding me back from making an offer on it myself is the price tag. Glacier Bear Retreat is currently on the market for a smooth $12 million dollars. I guess I could always pass the hat, and we can have 6 friends pay for each of the bedrooms. But, $2 million per bedroom is still a stretch. But, you can't beat the view.
LOOK INSIDE Glacier Bear Retreat
LOOK: Famous Historic Homes in Every State
CHECK THIS OUT: This Texas Home Boasts Its Own Beach And Zipline