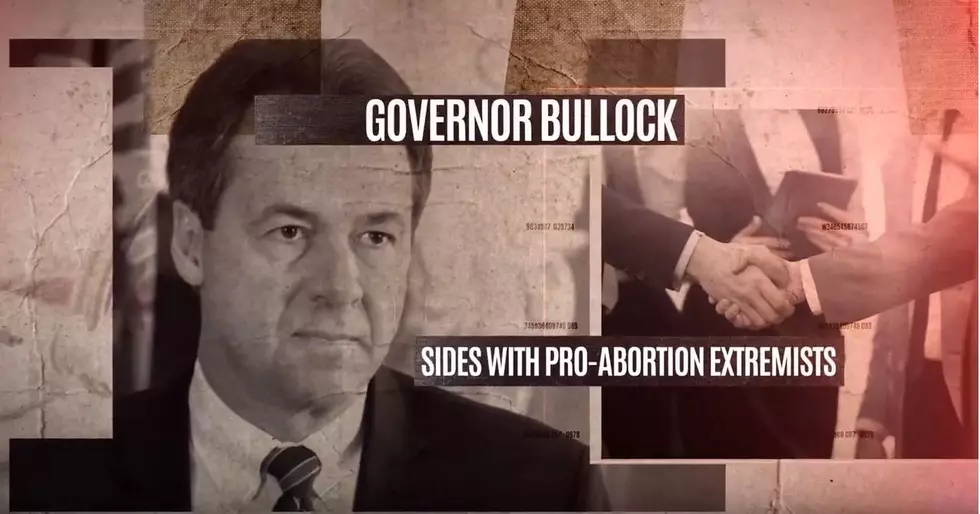 SBA List Hits Bullock Over Born Alive Protection Act Veto
Courtesy screenshot Susan B. Anthony YouTube page
Here's the reaction from SBA List President Marjorie Dannenfelser:
Once again Governor Bullock sides with abortion extremists, going so far as to veto compassionate, popular legislation designed to provide care for children who survive failed abortions. Governor Bullock is no moderate when it comes to abortion, and we're exposing his extremist record to the voters.
The SBA List says they "will continue an ongoing radio and digital campaign to expose Bullock's abortion extremism. The ads are part of a $200,000 campaign that also exposes the extremism of North Carolina Gov. Roy Cooper, who also vetoed Born-Alive legislation."
Nationwide polling released by SBA List finds that 77 percent of voters, including 70 percent of Democrats, support legislation to ensure that a baby who survives a failed abortion be given the same medical treatment as any other baby born prematurely at the same age (55 percent strongly support.)
According to the veto statement, Bullock is claiming that the legislation is unnecessary because he says "federal law already provides for protections and medical care for infants." Bullock also said, "the situation SB 354 purportedly seeks to address is a medical practice that does not exist.
Not true, says Jeff Laszloffy with the Montana Family Foundation, who calls it "a sad day for Montana." Laszloffy says the federal law only covers federally funded facilities. Plus, "the bill sponsor (Sen. Olzewski) is a surgeon from northwest Montana and he said he has personally witnessed a situation that would be covered under this bill."