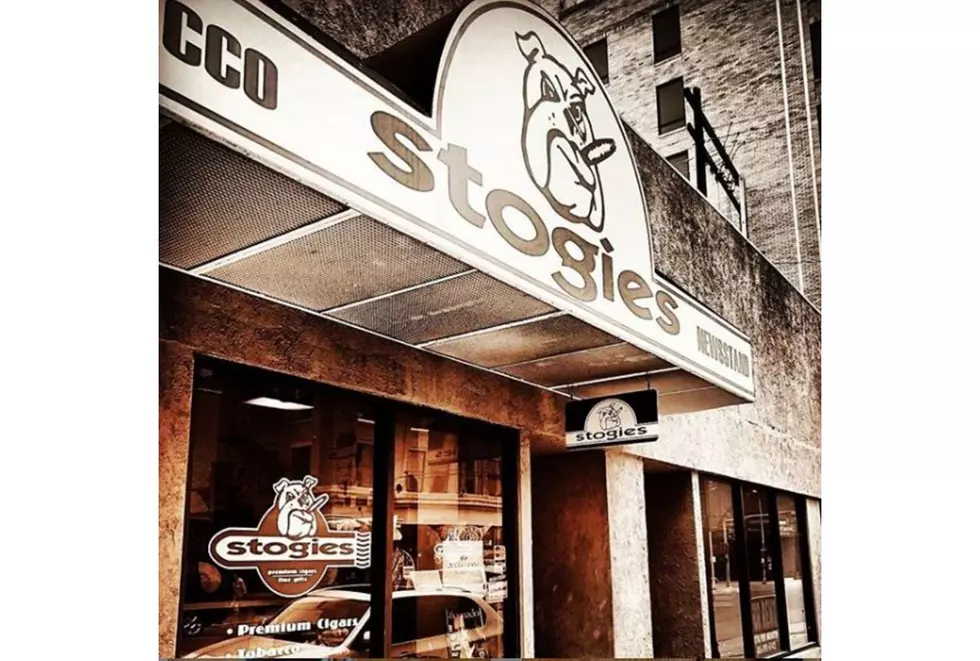 Stogies: New Owner for Downtown Billings Icon
Credit Jess Coleman, Big Sky Cigar
A downtown Billings icon has been sold. Stogies, the cigar and smoke shop just between Broadway and 27th Street in downtown Billings, has long been the go-to shop for cigar connoisseurs in the area. But don't worry, this decades-old shop will stay in a Montanan's hands.
While Billings cigar connoisseurs will be sad to see Pam and Scott Godfrey go from Stogies, I know folks will also look forward to the exciting new group of owners from the Big Sky Cigar Company.
I profiled the Big Sky Cigar Company earlier this year. Click here to learn more about this group of Montana guys who put it all together. Plus, there's an epic pic of musician Tim Montana enjoying a Big Sky Cigar.
ANNOUNCEMENT!! The Big Sky Cigar team is excited to announce that we have just closed on the purchase of one of Montana's oldest cigar and tobacco shops. The shop has been at its current location for over 40 years and in the Billings downtown area for over 60 years. We're honored to have the opportunity to write the next page in this establishments history. Many thanks to current owners Scott and Pam for their warm welcome and guidance in our cigar adventures. We'll see you at Stogies!
After 25 years Scott and I have decided to sell Stogies. We believe it is time to give the opportunity to another company with the same passion for this business that we had. The business will remain at the same location/address with the same name of Stogies. The business will continue to operate as it has in the past.
The new owners are Jess Coleman and Brandon Marsh of Big Sky Cigar Co. Scott and I really believe in them and know they will operate this business with the same love we had for Stogies.
Scott and I want to thank all of our wonderful customers who we have come to regard as great friends. We will greatly miss Stogies and everyone but it is our time to let it go!
Thank You,
Scott & Pam
Background on the Big Sky Cigar Company: