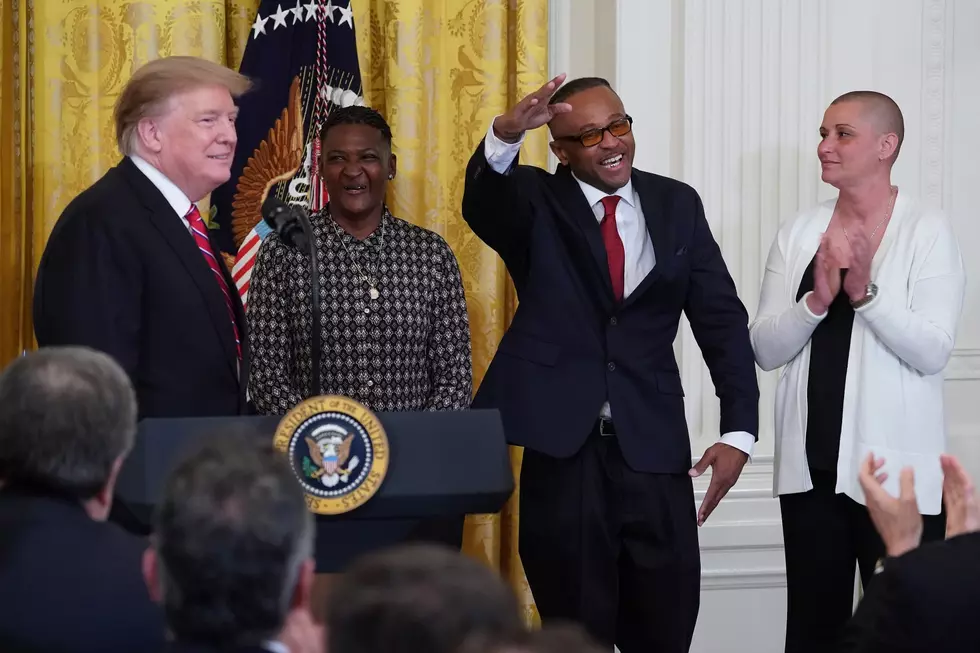 The First Step Act: A Montana Connection
(Photo by Chip Somodevilla/Getty Images)
(Photo above from White House ceremony announcing the First Step Act. *Steve Brittner is not pictured in photograph)
A Missoula man suffering from terminal brain cancer is getting released early from prison, thanks in large part to President Trump's efforts to get the "First Step Act" signed into law.
Tech blogger Mark Vargas, writing for the Washington Examiner, says Steve Brittner was originally sent to prison for dealing drugs. After being diagnosed with terminal cancer, prosecutors initially tried to keep Brittner behind bars. But, thanks to the First Step Act championed by President Trump he will be able to live out his final days outside of the prison walls.
After incarceration, Steve was just not himself; he was in constant pain, showing signs of confusion and suffering from what many believed to be memory loss. After seeing a prison physician, tests revealed that Steve had stage 4 brain cancer, and he was given less than a year to live.

However, thanks to the First Step Act, Steve was released from prison, and this week he arrived home to spend his final days with Maggie — and instead of dying alone, bedridden, behind bars, and thousands of miles away, he will be surrounded and cared for by loved ones and close friends.
The U.S. government was arguing, in essence, that Brittner wasn't dying fast enough to qualify for compassionate release.

U.S. District Judge Dana Christensen disagreed. He ruled that the Justice Department's interpretation of the FIRST STEP Act was seriously flawed. A metastatic brain tumor was only one of several examples of conditions that qualify as terminal illnesses, not part of an exclusive list. (He also noted that the overall survival time for those with Brittner's particular type of brain tumor is closer to one year.)