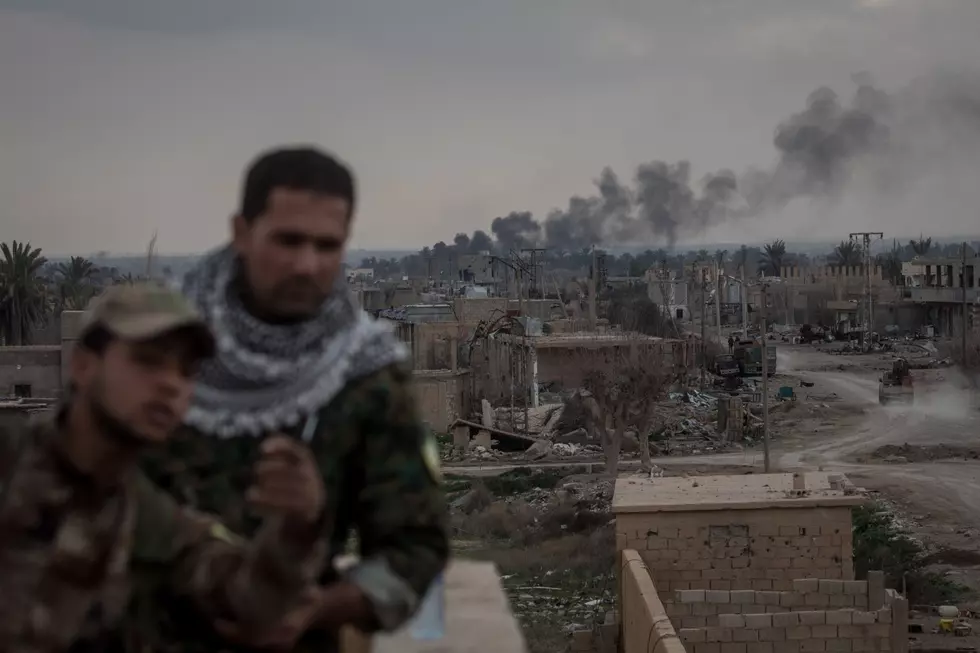 Vallely: Let the Russians Get Bogged Down in Syria
(Photo by Chris McGrath/Getty Images)
Neither ended up taking place. That's how Major General Paul Vallely summed up the latest news (or lack thereof) coming out of Syria.
Vallely is a retired Army general and Vietnam veteran with nearly two decades experience in special operations. I remember running into General Vallely in the Flathead Valley of Montana a while back. We ended up chatting about Syria. He basically told me that we need to figure out a way to bog down the Russians in Syria, instead of getting ourselves bogged down in Syria.
I thought that was very interesting then, and even more interesting now (especially considering the fact that the otherwise "anti-war" liberals in Montana politics now seem to be the ones backing "forever wars" in the Middle East).
We caught up with General Vallely shortly before Thanksgiving to get his take on Syria, America's Southern Border war, and more. Click below for the full audio.