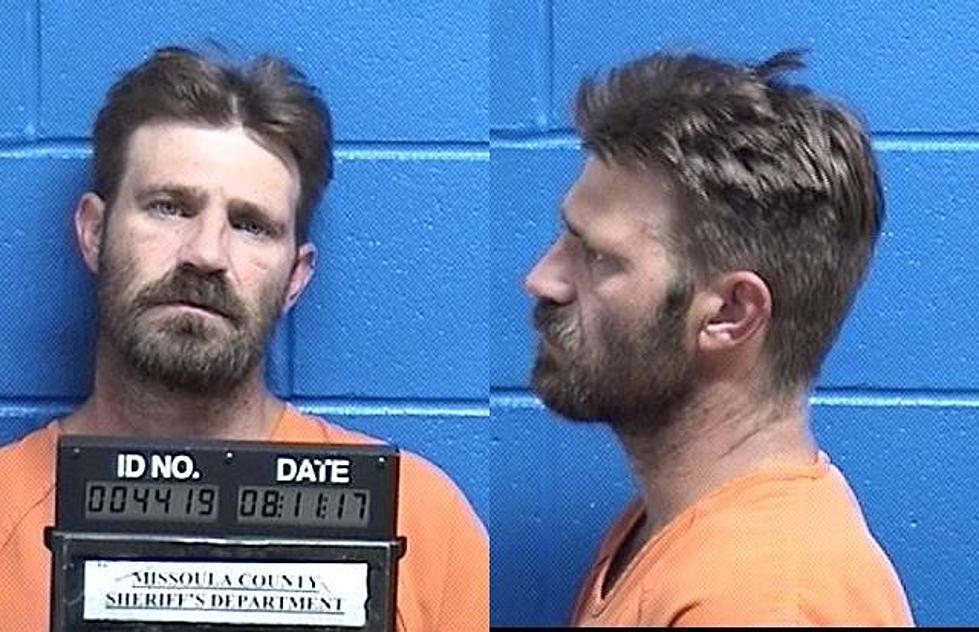 $250,000 Bond For Man Charged With Two Counts Of Attempted Homicide – Only Because Gun Misfired At Point Blank Range
Jamison Richmond
37 year-old Jamison Richmond was arrested on August 11 after a foot pursuit when Missoula County Sheriff's deputies attempted to serve a warrant in Frenchtown.
At his Missoula Justice Court appearance on Monday, Deputy Missoula County Attorney Ryan Mickelson asked Judge Marie Anderson for $250,000 bail.
"Your honor, on July 5th, the defendant broke into his estranged wife's bedroom at seven in the morning, he pointed a revolver at her chest and pulled the trigger, but the chamber was empty," Mickelson began. "He then pistol-whipped her. At that time, he pointed the gun at another man in the bedroom and pulled the trigger just as his estranged wife pushed his hands up resulting in his firing a shot into the ceiling."
Mickelson outlined the charges against Richmond.
"He's been charged with two counts of attempted deliberate homicide, one count of assault with a weapon for pistol-whipping his ex-wife and two counts of violating an order of protection," he said. "He's also been charged with partner or family member assault. The defendant has a long history of violent offenses, so we're asking for $250,000 bail because he is definitely a danger to the community."
Deputies eventually arrested Richmond in Frenchtown after he jumped several fences and veered between Twilight, Touchette and Larson Roads.
Judge Anderson set bail at $250,000. His case will now go to Missoula District Court.