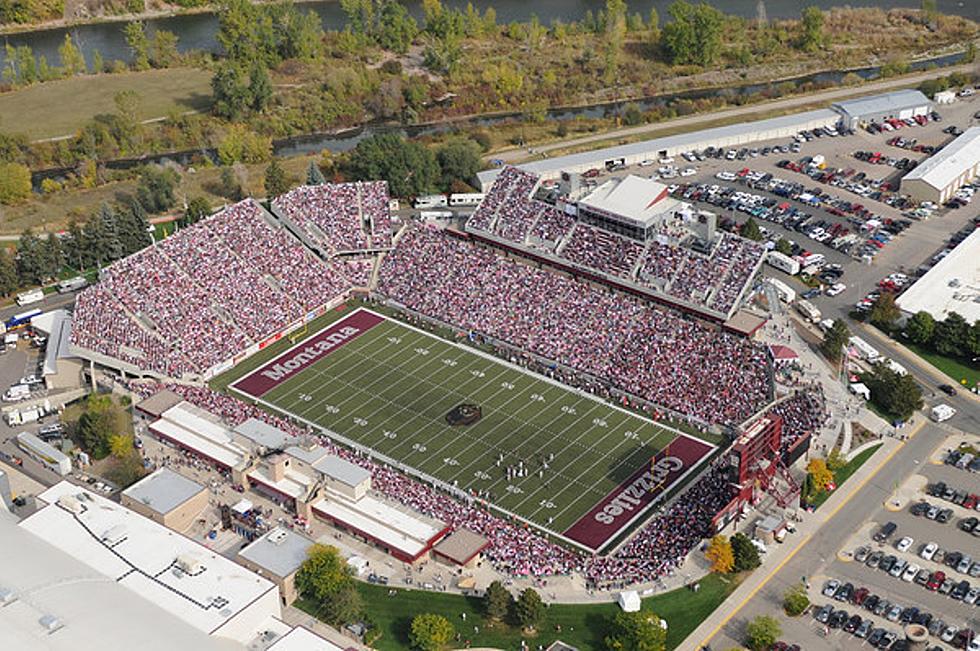 Montana Griz Football Season Ticket Buying Frenzy About to Begin
Image courtesy of U of Montana Athletics
Of course you don't want to rush summer in Montana. But you want to eagerly anticipate fall football games, too, right?
Today (Thursday) University of Montana Sports Information Director Eric Taber released the latest information on dates for season ticket sales to 2022 Grizzly home football games. And the first date is fast approaching for you existing season ticket holders.
Season ticket renewals for existing holders open March 31 on the Go Griz Ticket Central website. The deadline to renew is April 29. New season ticket packages open to the public on June 1.
On July 12, priority access for Grizzly Scholarship Association members opens for single-game tickets. Single-game tickets to the general public open a week later on July 19. Information on road game tickets will be released at a later time.
Deposits will also be accepted for season ticket discounts for recent University of Montana graduates. "Roaming Griz" ticket packages will also be returning in 2022.
"Roaming Griz" tickets are a very good deal, but contain a component of uncertainty. Yes, you are assured tickets to each and every game. But you do not get locked into specific seats. You are assigned "Best Seats Still Available" to each game, and they are not issued until a few days prior to each home game. The upside? Well, discounted prices for one. And you get to meet a whole new group of fellow fans at each game.
Montana opens the 2022 season at home against Northwestern State over Labor Day weekend, September 3. That will be followed by a second consecutive home game on September 10, a Missouri Valley Football Conference clash with South Dakota.
It will be here quicker than you think, Griz Nation. Get those tickets as soon as the schedules allow.
20 Impressive Features at the New and Improved Missoula Airport
Missoula's new airport will include large windows for loved ones to watch planes depart and arrive, and the only escalator on this side of Montana! Plus, a keggerator system for the Coldsmoke Tavern.