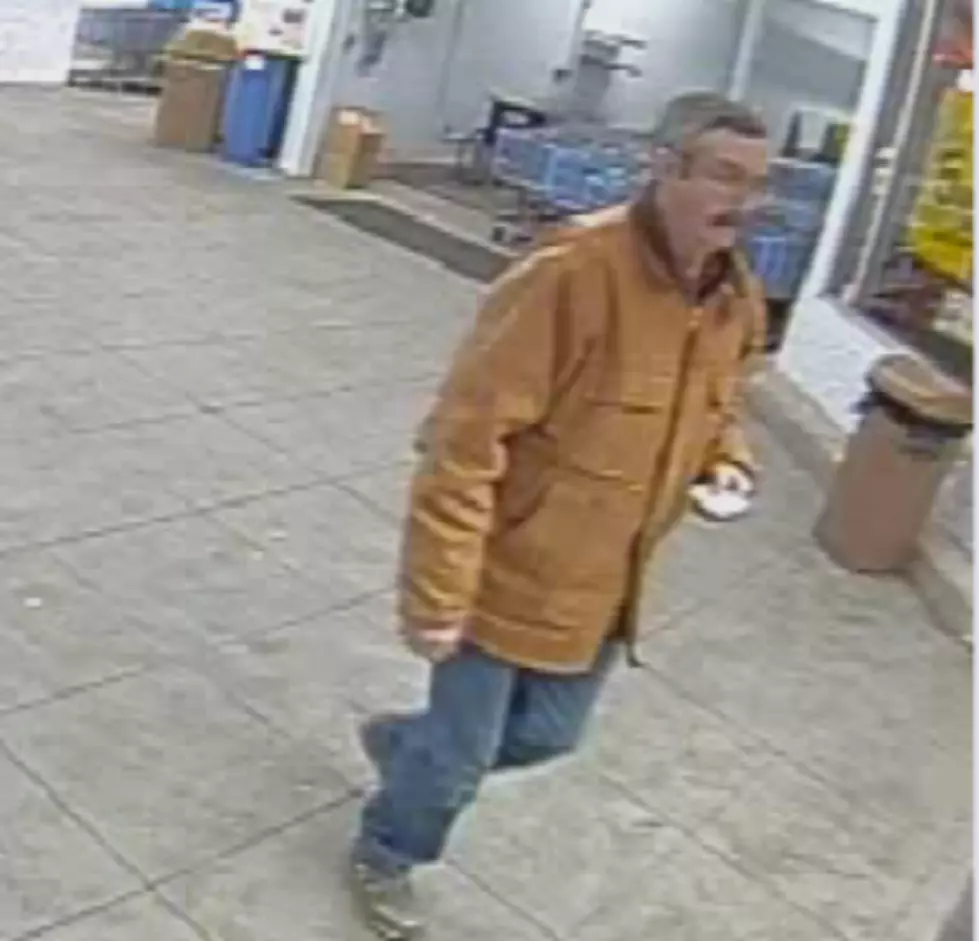 Man Accused of Keying Car in Walmart Parking Lot Appears in Court [AUDIO]
photo courtesy of the Missoula Police Department
A Missoula man accused of keying another vehicle after a road rage incident appeared in Missoula Justice Court on Tuesday, February 4, on a felony charge of criminal mischief.
John Glen Cassidy, 59, appeared via video from the Missoula County Jail. According to court documents, on January 21, Missoula police responded to a complaint of criminal mischief in the parking lot of Super Walmart on Mullan Road. The owner of the vehicle told police that a man was following him and his son into the parking lot, and then verbally confronted him for allegedly cutting him off in traffic.
The victim and his son went into the store, and when they returned, they saw that their vehicle had been keyed while they were inside. Police retrieved video surveillance from the Walmart parking lot, which clearly showed the suspect brushing against the driver's side, the passenger side and across the hood.
A Crimestoppers tip from a listener to the Townsquare Media station, 96.3 The Blaze led to the arrest of John Cassidy.
Cassidy admitted that he had scratched the other vehicle because he was angry.
The victim received a repair estimate from Rick's Auto Body that totaled $4,683.60.
During his court appearance, Missoula Deputy County Attorney Shawn Thomas noted to Judge Karen Orzech that Cassidy was already on probation for felony bad check writing. He asked the judge for $10,000 bail. After hearing that Cassidy had a job at a local food market, Judge Orzech set bail at $1,000, consecutive to any other holds by the court.
Judge Orzech also had some advice for Cassidy before ending his court appearance.
"Mr. Cassidy, from here on in, when you're driving, stay in your car," Orzech said. "Have peaceful contact with people..we need more peace in the world."
Judge Karen Orzech