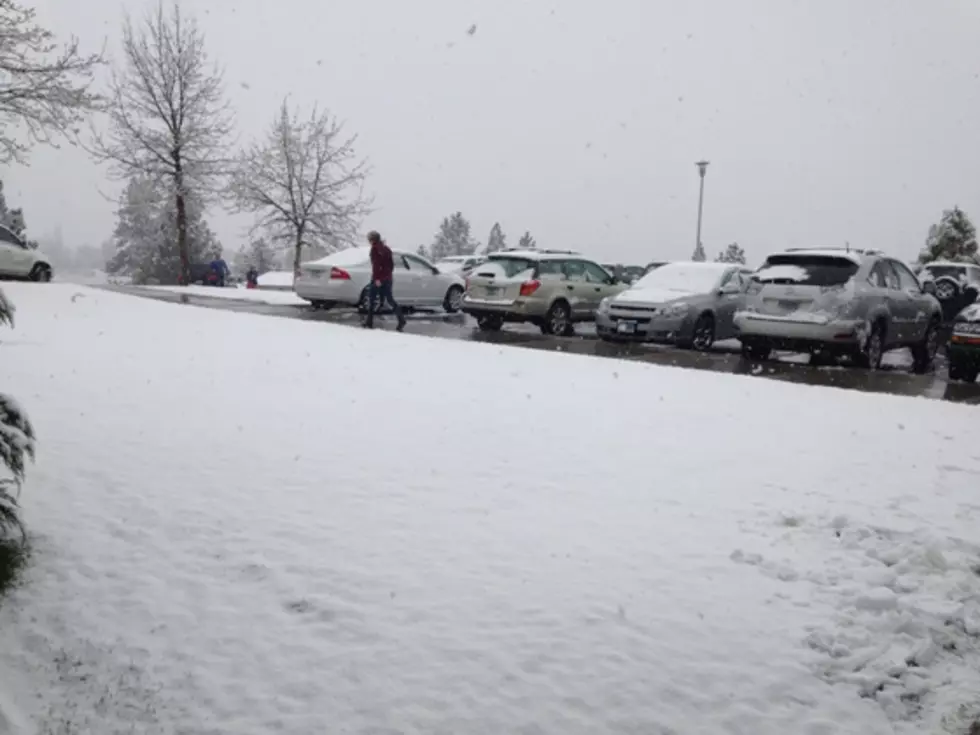 Weather System Could Bring Six to Eight Inches Of Fresh Snow To Missoula Area – More In The Mountains
snow
This period of calm in the weather will be coming to a close late Monday, with a wet winter storm headed into west central Montana.
Meteorologist Travis Booth said the system is due to arrive sometime Monday and bring with it copious amounts of snow to the mountains and valleys.
"It's a pretty significant winter storm moving into the area on Monday night and continuing at least through Wednesday morning," Booth said. "At this point the heavier snow will probably fall from the Mission Valley southward to the I-90 corridor stretching from west to east across the western part of Montana."
Booth said the highest amounts of snow will fall in the mountains, with totals of eight to 12 inches in some areas.
"The heaviest snows will fall from Superior west to Lookout Pass, with eight to 12 inches in the Seeley Swan area, as well," he said. 'Specifically, the Missoula valley could receive from six to eight inches of fresh snow, and these nice dry roads will disappear under a fresh coast of snow."
Booth said following the snowfall, another very cold system will bring frigid temperatures to the area.
"The temperatures should be in the upper 20's to low 30's while the snow is falling, then there's some pretty cool air moving in," he said. "It should start moving in on Tuesday evening to the Missoula area at least, and progress southward from there, which could cause some blustery conditions on Tuesday evening."
There is also a possibility that light snow will linger in the area through Wednesday, mainly along and south of the I-90 corridor.
On Sunday, the Missoula City County Health Department declared a Stage One Air Pollution Alert, however, the moist system moving into the area may help improve air quality.