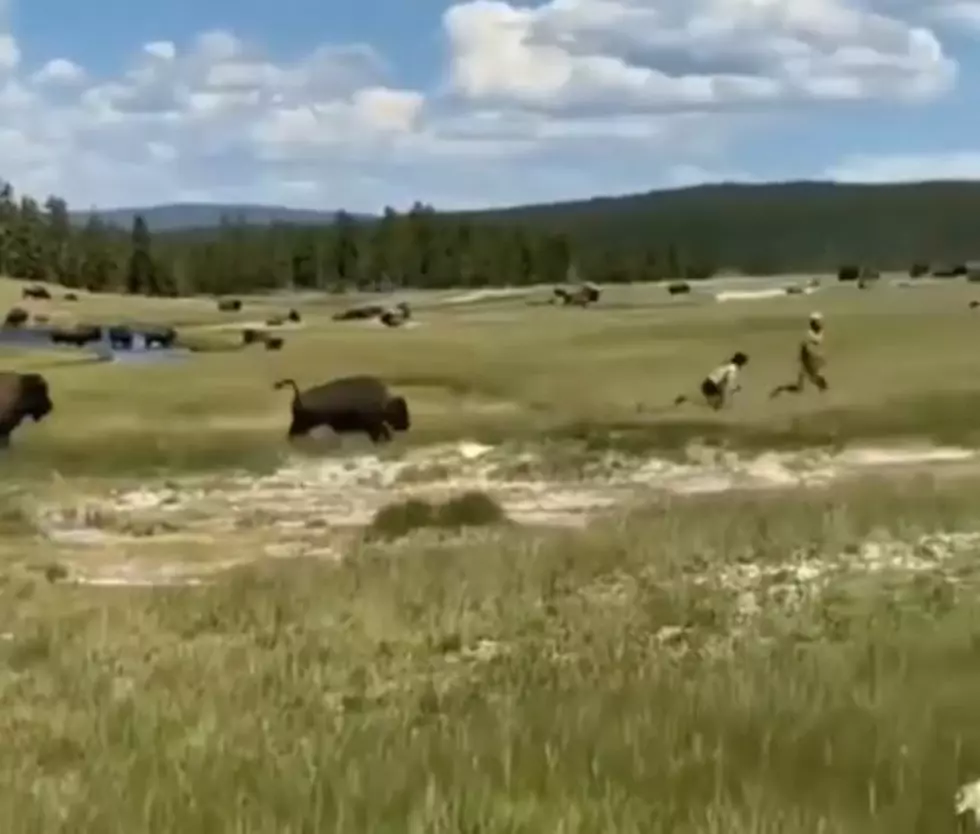 [WATCH] Tourists Scream in Horror as Bison Nearly Mauls Woman
YouTube Credit: Cloie Frances
Tourist season is upon us in Montana, and this video is a great reminder to keep your distance from wildlife if you plan on visiting Yellowstone National Park.
The video was originally posted on YouTube by Cloie Frances last summer and shows and woman tripping while running from a bison in YNP. You can hear onlookers screaming "play dead" as the woman lays motionless on the ground.
Wild animals are wild, and therefore can be very unpredictable. It's always best to keep your distance in order to stay safe.
Thankfully, the woman in the video below didn't suffer any injuries. Hopefully, she packed a pair of clean underwear.
If you visit Yellowstone National Park, you need to stay at least 25 yards away from wildlife at all times. That distance increases to 100 yards for grizzly bears and wolves.
Common sense is very important when it comes to being around wild animals. If you get too close, you could pay the price. That price includes getting seriously injured or being banned from National Parks.
Roads in YNP have only been open for a few weeks, and there have already been examples of visitors getting too close to wildlife caught on video. In April, two visitors got dangerously close to a grizzly bear. Click here to check out the video.
Believe me, you don't want to be the star of a video filmed in Yellowstone, so use common sense and be smart if you plan on visiting the park. If you need a refresher on the rules in YNP, you can find more information on safety and regulations here.
Tips For Visiting Yellowstone National Park During Tourist Season
Yellowstone is busiest in the summer months, but sometimes a trip just can't be avoided. In order to enjoy the park during tourist season, follow these tips.
Adventures of Yellowstone National Park! Pictures That Make You Love The Park!
A trip to Yellowstone National Park is on almost everyone's list of "must-dos" when visiting the beautiful state of Montana! Check out these pics!
Photos from Yellowstone National Park
Yellowstone is a national treasure and photos don't do it justice - but we're going to try anyway!